Maxi-Matic Elite Platinum Pressure Cooker
See if the Maxi-Matic Elite Platinum Pressure Cooker is right for your kitchen.
Pressure cookers offer a simple approach to preparing classic meals, making them an attractive appliance for any household. The Maxi-Matic Elite Platinum Pressure Cooker provides just that and more.
The Elite Platinum Pressure Cooker can cook meals up to 70% faster than your typical appliances, while using 45% less electricity. With the Elite's 9 preset cooking options, it's easy to set it and forget it.
This model is an inexpensive option compared to similar cookers from Instant Pot, Yedi, or Ninja.
We decided to take a closer look and review all the features this cooker has to offer to see if it could help you prepare your next meal.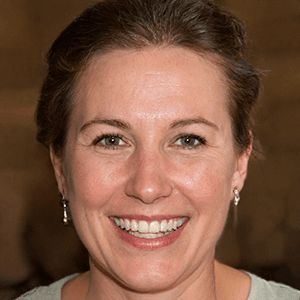 The Maxi-Matic Elite Platinum Pressure Cooker may be less popular than leading brands like Ninja, Instant Pot, or even Mueller, but that doesn't mean it doesn't hold its own against the competition. The Elite Platinum Pressure Cooker is less expensive than its well-known counterparts but offers many of the same great features.
In addition to its 9 preset cooking options, this model includes a number of safety features all packed into a single appliance. The beautiful stainless-steel cooker with its digital touch pad and LED display is 15 inches tall and 15 inches wide, making it a nice fit for just about any kitchen counter.
9 Programmable Cycles

The Elite Platinum Pressure Cooker is great for many of the functions that we have come to expect from slow cookers or crock pots, but with technology that can prepare these meals in a fraction of the time and keeps them warm for hours. In addition to the slow cook function, this particular model is programmed for browning and sautéing rice or risotto, as well as cooking meat or chicken, potatoes or yams, soups or stews and even beans or grains. A unique feature of the Elite Platinum Pressure Cooker is its ability to prepare all of these, as well as delicious desserts. The keep warm preset helps you enjoy all of these for hours.

Delay Timer Function

The delay timer is a feature that can accommodate any schedule. With this feature you can program cooking to begin while you're out of the house, at work, or walking the dog, so you don't have to worry about rigid meal planning. The timer can be set up to 24 hours, and the cooker beeps to indicate when the cycle is complete.
Inner Pot

The removable inner pot offers a keep-warm setting, which activates at the end of the cooking cycle. This helps your meal stay warm and ready to serve right from the pot. The non-stick inner pot has superior heat conductivity and distribution.

Cool-Touch Lid and Handle

The cool-touch lid and handle stays cool throughout the cooking process by keeping the steam inside the pressure cooker air-tight. Combined with the hinged lid, this feature makes it easy to add ingredients during the cooking process. The lid is stainless steel and can be easily removed for cleaning when you're not cooking.
Safety Features

Anyone who grew up with an old-school pressure cooker knows that they can be intimidating. Technology has come a long way since mom and dad's or even grandma and grandpa's pressure cooker. The Maxi-Matic Elite Platinum Pressure Cooker offers the following safety features.

Pressure Valve - Releases once it reaches appropriate pressure level
Floater Protection - Causes the floater to rise and prevents the lid from being opened when the cooker is under pressure
Lid-lock protection - Ensures that if the lid is not fully secured and locked then the cooker will not attempt to build pressure
Anti-Clog Protection - Prevents clogs in the pressure limited valve so that the cooker can reach the appropriate pressure in a timely manner
Pressure Control - Offers additional options to control the pressure within the cooker with a pressure switch
Temperature Sensor - Prevents overheating and shuts unit off if overheating occurs
Fuse Protection - Additional failsafe for if the cooker overheats during the cooking process
Convenience

Many customers who have purchased the Maxi-Matic Elite Platinum Pressure Cooker have praised it for its ability to do the job of a pressure cooker in half the time. The range of dishes it can prepare makes it a must have for any foodie.

Easy Clean

The non-stick inner pot and removable stainless-steel lid make clean-up extremely easy and convenient. Many of the reviews on Amazon praise this model for being easier to clean than other pressure cookers or traditional slow cookers.

Simplicity

One of the greatest things about this cooker is its ease of use. All of the cooking settings are preset, and many customers have praised it for the ability to simply "set it and forget it," rather than laboring over a stove or oven as they would when preparing other meals.

Safety

The Elite Platinum Pressure Cooker has a number of safety features that make it appealing to customers who may have been reluctant to purchase traditional pressure cookers. The technology on this model not only makes cooking easy, it makes cooking safe.
Detachable Parts

These have caused some problems for customers, according to Amazon reviews. The detachable power cord needs to be pushed firmly into the cooker in order for it to run. The detachable lid needed to be replaced for some customers as well.

Non-Stick Inner Pot

Multiple customers reported issues with the non-stick pot bubbling or peeling off after sustained periods of use. It's important to note that this component does not fall under warranty.

Durability

Some customers have reported that the durability of this cooker can be somewhat inconsistent. Some people have used the machine for years without issue, while others claim it became defective after just a few uses.
Maxi-Matic Elite Platinum Pressure Cooker