Ninja Professional Countertop Blender
What You Need to Know About Ninja's Professional-Grade Home Blender
Ninja may very well be the most famous kitchen appliance brand when it comes to making juices and smoothies at home. And if Ninja isn't, it's a very close second behind NutriBullet. While most of Ninja's products prove to be of great quality and convenience — at a mostly affordable price point — the Ninja Professional Countertop Blender in particular passes the home chef test with flying colors. In fact, this blender is so popular that it's often out of stock on the Ninja website — you'll probably have better luck purchasing it on Amazon.
The Ninja Professional Countertop Blender is one of the most powerful home blenders from Ninja, and it seamlessly makes smoothies, sauces, dips, salsas, and other semi-liquid foods… In other words, it does exactly what most people need it to do, and it does it well, so unless you intend to pulverize an iPhone with your kitchen blender, you may want to shift your focus from more expensive brands to Ninja.
Your wallet will thank you, too, because this Ninja blender costs a fraction of the price of higher-end blenders — like Blendtec and Vitamix — that most people use mainly for smoothies, anyway.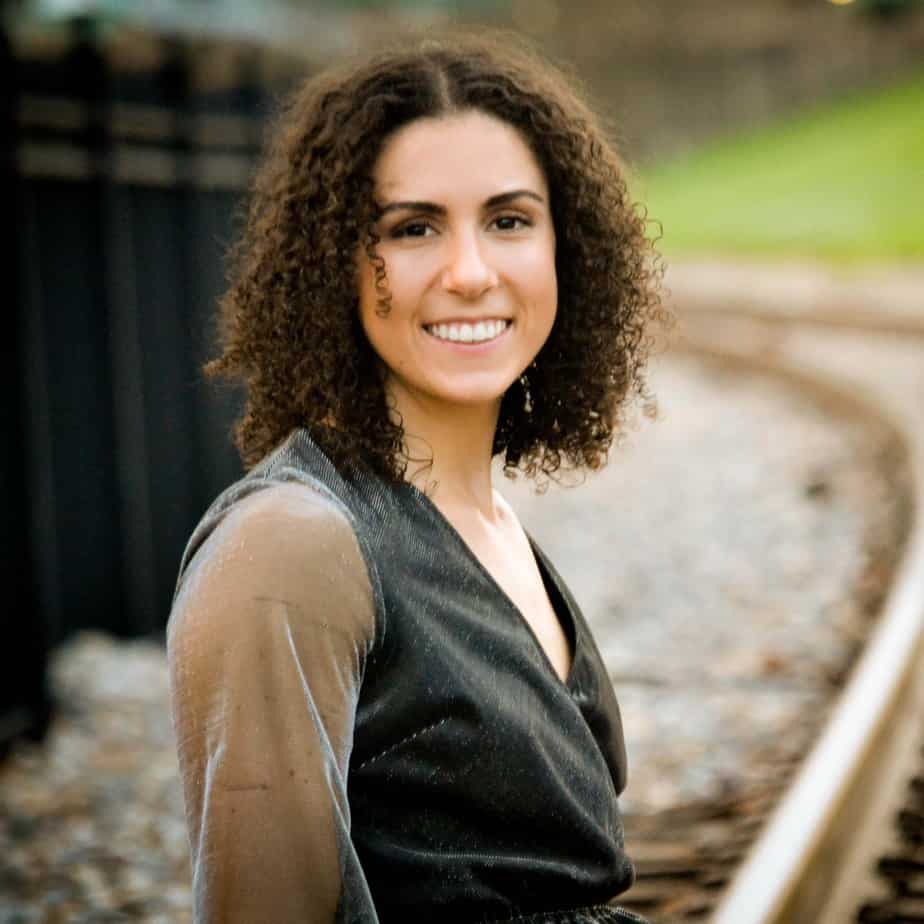 Maybe you're a fitness fiend looking to put on some serious muscle mass, or a health nut seeking to maximize the nutrient density of your daily calorie intake. Maybe you're just the average health-conscious person who knows they need more fruits and veggies in their diet, but can't seem to eat all of the daily recommended servings.
All three of these personalities have one thing in common: They know that smoothies are a great way to get in all of the macronutrients and micronutrients they need. For the gym junkie, it might be about adding extra protein and high-quality carbs. For the latter two, it may be about blending up as many fruits and veggies as possible to get vitamins and minerals that are difficult to consume through regular meals.
Whatever your reasoning for considering a blender, the Ninja Professional Countertop Blender can help you meet your bottom line. This blender is simple yet powerful, featuring high-octane performance and the very convenient ability to switch from a full-size blender to a personal blender.
The Ninja Professional Countertop Blender offers an impressive suite of benefits with its powerful features. This is essentially a professional-grade blender that you can keep in your own home and bust out any time you want to impress someone with a Jamba Juice-worthy smoothie. From its high volume to high-powered motor, this is the blender for intensive everyday use.
Extra Large Capacity

The Ninja Professional Countertop Blender isn't a small appliance by any means — this can be good or bad depending on the design and size of your kitchen, particularly how much counter space and storage space you have.

This Ninja blender has a 72-ounce total capacity with a 64-ounce liquid capacity, so making smoothies for two or even three people at once shouldn't present any problems. The extra large capacity makes it easy to blend large chunks of fruits and vegetables, too, so no need to excessively pre-chop your smoothie contents.

Single-Serve Function

If you have a family or often entertain guests, but you're usually the only smoothie-drinker, you probably won't always need the 72-ounce capacity of the main jar. Ninja has you covered for that, too: The Ninja Professional Countertop Blender comes with two 16-ounce cups with to-go lids. When you need to feed just yourself, use one of the included single-serve cups.
Total Crushing Technology

Ninja's proprietary blending technology, which the brand has dubbed "Total Crushing Technology," can slice right through ice cubes and frozen fruit without burning up the motor. Total Crushing Technology is a combination between the six-blade assembly of Pro Extractor Blades® (described in more detail below) and the 1100-watt motor.

Crushing frozen fruit isn't anything special, but many blenders do struggle to crush full ice cubes, so that's a thumbs up for the Ninja Professional Countertop Blender.

Six-Blade Assembly

The blade assembly on the Ninja Professional Countertop Blender makes for a smooth, even-textured finished product that won't have chunks if you don't want them. If you do want chunks (for example, if you're making salsa), you'll have to use the pulse function, because the blades are stacked, alternated, and varied in size — so no chunks without pulse.

Nutrient Extraction

Part of Ninja's claim to fame is its nutrient extraction technology. This "technology" isn't really new, but it's important: Ninja blenders, the Professional Countertop Blender included, do a fantastic job of breaking through the tough outer shells and skins of nuts, seeds, and dried fruits, so your body is better able to absorb the nutrients in your food.

Take raisins, for example. If you swallow a raisin whole or don't do a good job of chewing it, most of the nutrients inside of that tough outer skin won't make it to your body cells. Your stomach won't do as good of a job at digesting the raisin because your teeth didn't start the work. The same concept applies to blending tough foods.
Easy-to-Use Control Panel

The control panel on the Ninja BL660 is simple with a clean aesthetic: It has just six buttons (with one clearly marked single-serve), so you'll never feel confused about the speeds, settings, or functions, even though there are multiple of each with this blender.

High Power for the Price

At 1100 watts, the Ninja Professional Countertop Blender offers substantial power for its affordable $100 list price. You can crush ice and blend thick frozen drinks (margaritas, anyone?) at 1100 watts, so you won't have to worry about burning up your motor. Amazon often runs sales on this blender, too, so you can potentially get it for even less money!
Large 72-ounce capacity

Making smoothies for the whole family is no problem with the large pitcher on this Ninja blender.

Powerful 1100-watt motor

For a plastic-on-plastic home blender, the 1100-watt motor is an impressive feature.

Sleek design that doesn't look unsightly on the countertop

If you don't have enough counter space to store this blender, don't worry: It'll look just fine out in the open.

Affordable price point at around $100

Most professional-grade blenders will cost you upward of $200 or even $300, but not this one!

Hybrid full-size and personal-size blender

The large pitcher is nice, but you may not always need it — luckily, this blender comes with two 16-ounce cups and a single-serve function.

Blends very quickly and efficiently

Most reviews on Amazon report that this Ninja blender is quick and makes smoothies with great textures.
Can be quite noisy and high-pitched

Ninja isn't necessarily known for making quiet blenders, so expect some noise with this one.

Plastic pitcher rather than glass

If you're a no-plastic kind of person, the Ninja Professional Countertop Blender isn't for you.

Plastic motor base rather than metal

Likewise, if you prefer metal to plastic for the base, you may want to look into a blender with a more heavy duty build.

Some buyers report leaks or cracks in the pitcher

Some reviewers on Amazon noted that their Ninja Professional Countertop Blender arrived cracked or it cracked shortly after the first use.
Ninja Professional Countertop Blender vs. Instant Ace Plus Blender
For Instant Pot lovers, a blender review wouldn't be complete without a head-to-head against Instant Pot's own blender, the Instant Ace Plus Blender. The Instant Ace Plus is an extremely unique kitchen appliance: It serves as a blender and pressure cooker in one.
The Ace Plus is slightly smaller than the Ninja, with a 54-ounce capacity. The Ace Plus has more settings (10 one-touch and three manual), and it has a self-clean function. In the Ace Plus, you can efficiently blend smoothies, sauces, dips, and nut milks. The biggest difference between the Ace Plus and the Ninja: The Ace Plus has a boil-and-blend function, so you can make hot foods directly in the blender. There's also a keep-warm function on the Ace Plus to keep your meal at the perfect temperature.
The buying decision comes down to your personal needs. Do you need to save space? Simplify meal prep? Somehow come up with more time? Any of those needs warrant the Instant Ace Plus. But if you're mainly looking to blend up smoothies and other cold treats, the Ninja Professional Countertop Blender will get the job done.
Read our full review of the Instant Ace Plus Blender and check prices for this hybrid blender on Amazon.
Ninja Professional Countertop Blender