Get an honest look at Instant Pot's newest kitchen appliance.
Pressure cookers have their time and place, especially when it comes to quick cooking. But with the Instant Vortex Air Fryer Oven, you can fry, roast, bake, broil, and dehydrate a range of delicious and healthy foods.
With the accompanying equipment—plus other Instant Pot accessories—you'll have a full meal that's magazine-spread worthy in no time. Read on for everything you need to know about the Instant Vortex (and how to cook with it).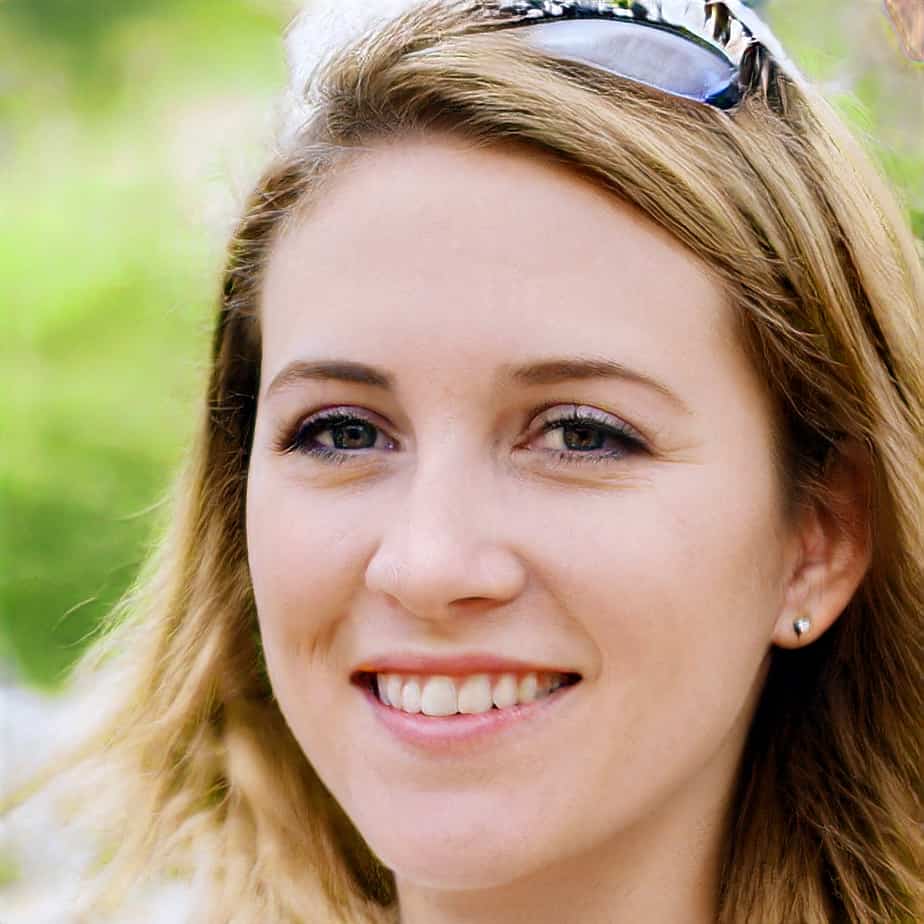 Instant Vortex Quick Highlights
If you and your family love fried foods but want to move away from high-fat and high-cholesterol recipes, an air fryer is an ideal solution. With Instant Pot's Vortex, you can have the flavors you love without added calories. The right Instant Pot can make a huge difference in your kitchen, but so can the right air fryer.
This countertop cooker circulates super-heated air with little or no oil. You still get the crunch and flavor of traditional fried dishes without the negatives. The large cooking chamber and quick-moving air mean meals finish faster, too, cutting down cooking time. You can also cook multiple dishes at once, making full meal courses all in one go.
Read on for our Instant Vortex review and all the details you need to start cooking with your new air fryer.
It's easy to cook in your Vortex, even if you're an inexperienced home chef. Select a cook setting, and the oven will begin to pre-heat. Once it's warm, the display will show "Add Food." Insert your menu items, close the door, and the display will alert you when the cook cycle finishes.
Here's an overview of all seven cooking modes available in the Instant Vortex menu.
Air Fry: This mode creates authentic-tasting fried chicken, crisp French fries, delectable wings, and more. You'll need very little oil—if any—and you'll love the grease-free presentation.
Roast: Whether it's a whole chicken or a pot roast, you'll achieve a thoroughly cooked centerpiece to your meal in less time. Two cooking trays give you room for roast veggies and other sides, too.
Broil: Broil mode gives top-heavy heat for braising your favorite dishes evenly. You can melt cheese for toast, nachos, or on top of soups or potatoes.
Bake: From baked potatoes to baked goods, even cooking temperatures mean flawless dishes each time. You can bake fluffy cakes, light pastries, and more.
Reheat: Sometimes, you don't want to use the whole oven to reheat a meal; in that case, just fire up your Vortex for a quick warm up. You'll be able to reheat without drying your food out.
Dehydrate: Meat jerky, dried fruit, and veggie chips are just a few snacks you can make with the dehydrate function. Enjoy preservative-free snacks with plenty of nutritional value without spending hours hovering over the oven.
Rotisserie: You can fit up to a four-pound chicken in your air fryer—rotisserie-style—with the included accessories. A rotisserie spit and forks, rotisserie basket, and rotisserie fetch tool come with your fryer.
Each program has a default temperature and duration setting. You can adjust these, however, to suit your needs.
In addition to the single-button settings, you'll also find it's easy to toast bread or bagels, melt cheese, and warm baked goods. Just choose the right temperature and time setting and your Instant Vortex can handle nearly any dish.
Space-Saving Design

A 10-quart capacity can handle multiple courses per meal, but you don't need to clear out the kitchen to make room. Yes, you'll still have room in there for your Instant Pot!

The countertop Vortex opens from the front and allows you to stack main courses, sides, and even desserts. Ideally, you'll set the fryer on your countertop to keep it handy. But at under 17 pounds, it's easy to move the appliance around as necessary. And with the front fold-down door, you won't have to strain to see inside and check on cooking progress.

Multi-Function Cooking Modes

Sure, you can use an oven for multiple types of cooking—baking and broiling specifically. With the Vortex, you can achieve seven or more functions on the countertop. The air fryer oven takes less time to heat up and cook than an oven does, and it's also more versatile.

"Set it and forget it" cooking modes mean you select a program, put the food inside, and come back later to a fully cooked meal. The motorized fan circulates super-hot air, achieving faster cook times and thorough temperatures no matter what type of recipe you're preparing.

Oil-Free Frying

Super-heated air takes the place of hot oil in the air fryer, so you get all the crunch and flavor of fried goods without the mess, calories, and grease. Whether you're hoping to cut oil out of your diet or need a heart-healthier approach to dinner, the Instant Vortex won't disappoint.

You'll also save money on cooking oil since you don't need as much, if any, to prepare a whole host of recipes. Nothing wet or overdone here, either—air frying eliminates overly saturated chicken wings and soggy French fries.
Dedicated Rotisserie Function

Add or remove trays and other accessories to cook a range of meals—or insert the rotisserie spit to cook a whole chicken (or another meat dish) to perfection. If you love rotisserie meats but struggle with getting your bird just right in the oven, the built-in settings make easy work of any recipe.

The spit automatically turns, and the interior of the air fryer has enough space for up to four pounds of meat to rotate freely.

Air Fryer Basket

Whether it's French fries, nuggets, wings, or any other quick-fry food, the air fryer rotisserie basket handles it all. You won't lose any food bits to a rancid pan of oil, and you can cook other meal components at the same time.
Microprocessor Memory

Like other Instant Pot products, the air fryer retains your custom settings when it shuts off. Just turn it on and you're ready to repeat last night's delicious meal, side, snack, or dessert. Intuitive touch controls give you easy access to a range of pre-determined settings, too.

Simple Setting Adjustment

Setting adjustments are single-button operation for AirFry, Roast, and other cooking modes. You can also adjust the temperature and time for any recipe by using the simple up and down arrows on either side of the touchscreen. Start and Cancel buttons are prominent and easy to use, too.

Sound Settings

While some of us need an audio reminder on the status of our meals, others prefer a noise-free cooking experience. You can toggle the sound off and on with the Vortex, which is ideal for busy parents who need some quiet time while making (or waiting on) dinner.
Smart Settings

Internal memory for saving your last cook settings helps with repeating successful recipes. When you turn the unit off, it stores your settings and is ready to go when you turn it back on or select another setting from the touchscreen interface and cook something new.

Versatility

The included accessories allow you to cook multiple dishes at one time, including rotisserie meats, baked potatoes, and roasted veggies. The drip pan eliminates messes inside your cooker, and there's plenty of space to maneuver food in and out.

Easy to monitor

Front viewing window (and front door) mean it's easy to check on your food while it's cooking. Without opening a top hatch, like many air fryers have, or straining to reach over the countertop, you can look in the front panel and see whether your air-fried dishes need a bit more time or are crisped to perfection.
Countertop Space

For a countertop appliance, the Vortex is a bit larger than comparable air fryers. However, given its range of features—the rotisserie option, in particular—the size is understandable.

Cooking Time Guidance

While the unit comes with a user manual which specifies the default cooking times for some food items, it doesn't give specific directions for every type of dish. You'll want to check your recipe, look up suggested cooking times online, or experiment.
Instant Vortex Cooking Times
Default cooking times for each smart program are as follows:
Air Fry: 400 degrees for 18 minutes; ideal for fries, wings, and nuggets
Roast: 380 degrees for 40 minutes; best for meat, poultry, and vegetable dishes
Broil: 400 degrees for eight minutes; perfect for melting cheese
Bake: 365 degrees for 30 minutes; great for baked goods like cakes and pastries plus veggies
Reheat: 280 degrees for ten minutes; quick and easy for reheating leftovers
Dehydrate: 120 degrees for seven hours; ideal for homemade fruit leather, dried veggies, jerky, and more
Eggs, hard-boiled: 165 degrees for 1h
Fruits: 183 degrees for 15m to 2h
Vegetables: 183 degrees for 45m to 2.5h
Other cooking times for dishes specified in the user manual include:
Asparagus: Broil or Bake for seven to nine minutes at 370 degrees.
Cake: Bake for 25 to 35 minutes at 360 degrees.
Whole chicken: Roast for 50 to 70 minutes at 380 degrees.
Shrimp (frozen): Air Fry for eight to ten minutes at 350 degrees.