Instant Ace Plus Blender Review
Get the lowdown on Instant Pot's popular blender appliance
For families who want to focus on whole foods while simplifying meal prep, the Instant Ace Plus Blender is an impressive innovation. It's part instant pot, part blender and makes your favorite meals, beverages, and desserts easier to prep.
You might think the rich features would bump the price up, but this combination unit is an affordable option in both the instant pot and blender categories. Read on to find out if the Instant Ace Blender is right for your kitchen and family.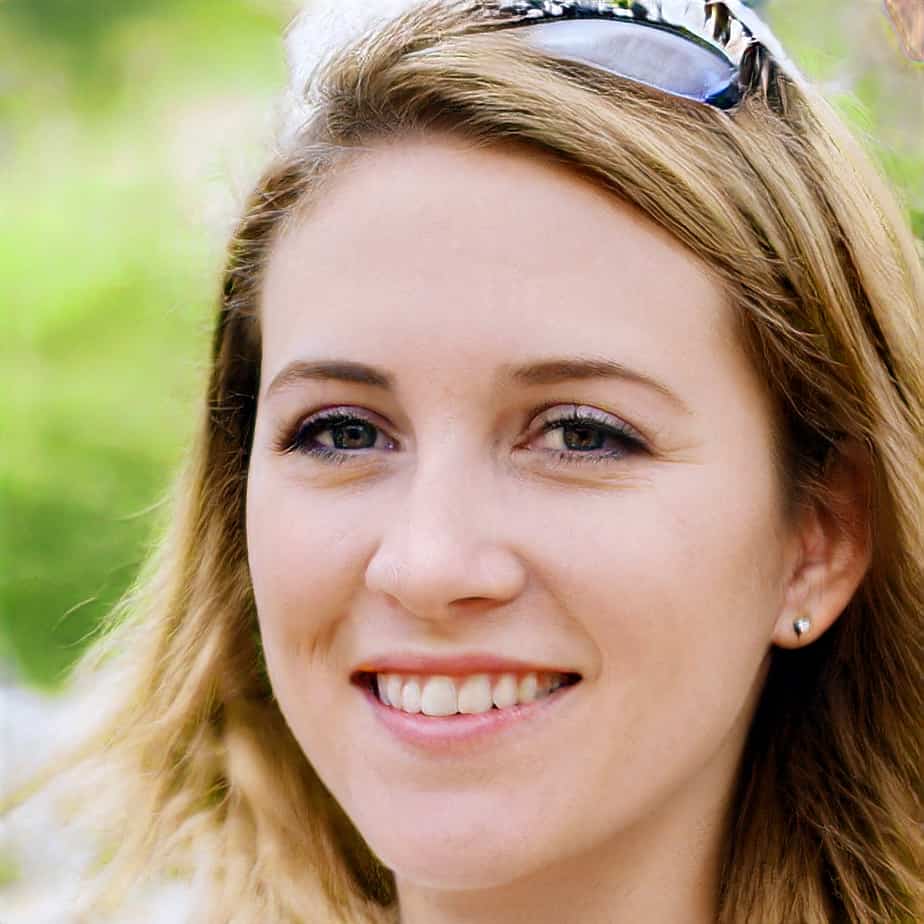 The Instant Ace Blender is a combination blender and cooker that helps families (and especially moms) save time while meal prepping. Use a built-in one-touch program for either hot or cold blending or choose from one of ten blending functions to get the perfect consistency for smoothies, soups, sauces, and dips.
A touchscreen display highlights 19 touch controls and allows you to customize cooking times and temperatures. And with delay start and smart setting recall, you don't have to interrupt your day to ensure that food is on the table at the right time—convenience features every mom dreams about!
Read on for our Instant Ace Blender Review and everything you need to know about this instant pot meets multi-functional blender.
Whether you're whipping up a cold beverage or preparing a hot soup dish, the Instant Ace has settings to accommodate. You can both cook and blend in one pot without the need to transfer scalding liquids or scrape bowls.
Blend for up to five minutes (the maximum manufacturer recommendation) or boil and blend at the same time. Here are the eight available cooking modes and what you can use them for:
Smoothie: Mix up the smoothest beverages—this blender can handle fruit and veggies, plus nuts and powders—with a single touch.
Crushed Ice: One button starts the ice crushing function and provides you with perfectly crushed ice for cold drinks.
Nut Butter: Blend up creamy nut butter from any raw or roasted nut, making healthy and allergy-friendly blends to suit your family's tastes.
Nut/Oat Milk: Load up nuts or oats for dairy-free milk you can drink straight from the pitcher or strain with the included strainer bag.
Soup: Cook and blend chunky soups and sauces to the perfect temperature, then keep the dish warm until it's time to serve.
Puree: Ensure a smooth sauce, soup, or even baby food with the one-touch puree mode.
Soy Milk: Enjoy fresh, warm soy milk every day by setting and forgetting the Instant Ace.
Rice Milk: Quickly prepare rice milk to suit your family's needs with a single touch.
Easy-to-Read Display

With its touchscreen operation and bright LED-lit display, the Instant Ace makes it easy to adjust settings and check on your meals. You can toggle between settings quickly and see real-time temperatures to ensure your foods are safe and thoroughly cooked.

Embedded Microprocessor

The microprocessor in the Instant Ace Blender allows you to customize every setting and quickly adjust temperatures and speeds. Plus, the next time you plug the device in, automatic recall maintains those settings.

Delay Start

Pre-set the blender up to twelve hours in advance for meal prep on the schedule that's right for your family. Instead of rushing home to make dinner—or buying takeout—you can pre-set your dish to cook and blend itself.
Warming Setting

Keep your freshly prepared foods warm for up to two hours after the cooking and blending cycles finish. A simple button on the touchscreen allows you to pause your meal prep until everyone in the family is ready to eat (or drink).

Automatic Speed Blending Settings

In addition to single-button settings for the different meal and beverage types, the blender also has ten automatic speeds you can select from. If you feel like using the blender without the cooking functions, this feature fulfills that need.

Manual Speed Blending Functions

Not sure what speed is ideal for a dish you're making? The manual speed blending functions let you find the sweet spot for whatever recipe you need to perfect. Does your baby like barely pureed food, or does she need a watery consistency? Whatever texture you want, you can achieve it with the range of preset and custom speeds.
Tempered Glass Pitcher

While many blending and cooking products rely on plastic components, the Instant Ace offers a borosilicate tempered glass pitcher. Tempered glass is strong, resistant to scratches, and easy to clean.

Self-Clean Setting

The unit comes with a cleaning brush, but a self-clean button handles most of the cleanup for you. Just add soap and water and let the machine do the rest: the cleaning program uses fixed pattern pulse motion and takes under 60 seconds to complete a cycle.

Stainless Steel Blades

Eight hardened blades handle everything from solid ice to chunky vegetables, nuts, and fruit in this blender. Crushing and grinding is a snap thanks to the durable blades.
Quick At A Glance Info

Delay start, warming, and microprocessor memory settings cater to every busy mom's scheduling needs. You can set your blender to cook, blend, and more without having to check up on it during the cycle. With these convenience features, you don't have to "watch the pot," giving you more time to spend doing other things.

Easy To Use

Self-cleaning helps cut down on the time you spend scrubbing your blender. Avoiding time at the sink gives you more time to enjoy meals with your family. You can also soak tough residue, run a self-clean cycle, and come back later to do any necessary scrubbing.

Precise Temperature Settings

Highly customizable settings; with eight automatic programs, ten speed options, plus three manual speed settings, you can make almost anything without slowing the blender down. Hardened blades and a tough borosilicate pitcher handle nuts, seeds, veggies, and more.

Easy To Clean

Versatility is another highlight: so many routine kitchen functions can happen in your instant blender. Boiling water, grinding ice, making soup, churning nut butter, and blending milk alternatives are just a few examples.
Slim But Not Small

Only one size option is available. For larger families (or smaller ones), the 54-ounce pitcher may not be the ideal fit. In this case, a full-size and full-featured Instant pot might be a better fit; you can find the right option for you with our Instant Pot buyer's guide.

Flavor Profile

The glass pitcher is ideal for many reasons, but it can pose breakage issues. If you handle the pitcher roughly or drop it while cleaning or cooking, it's more likely to break than a plastic alternative.

Flavor Profile

With the delay start and warming functions, the Instant Ace offers flexibility you won't find in other blenders or instant pots. However, if you have experience using the Instant Pot Smart Wi-Fi, you'll likely miss the ultimate convenience of adjusting your cooker's settings from the next room or while out running errands.
Though it's tough to match the Instant Ace Blender against a comparable machine—especially given the cooking features—Vitamix does offer a valuable comparison. Here's how the Vitamix blender stacks up against Instant Pot's blending options.
Hot Blending Features
Vitamix highlights that its blenders' blades create heat through friction, meaning you can prep warm soups and other items in a Vitamix. However, boiling water or thoroughly cooking meat may not be feasible with the Vitamix.
In contrast, the Instant Ace Plus uses a concealed heating element to warm foods rather than relying on the friction of the blades. It also reports real-time temperatures while you cook, ensuring that even meat heats thoroughly (and safely).
Recipe Availability and Options
Both Instant Pot and Vitamix provide plenty of online resources to use with their appliances. But while Vitamix blenders concentrate on blending functions, the Instant Pot blenders expand their offerings to include many recipes you can also make in an instant pot.
Whether you're perusing Instant Pot cookbooks or are experimenting with the cooking settings on your blender, Vitamix can't compete with the flexibility of this dual-function appliance.
Self-Cleaning
Both manufacturers use self-cleaning modes for their pitchers. With either blender, you can add a few drops of soap and warm water to the pitcher and have a nearly spotless machine in less than a minute.
Smart and Timer Functions
Not every Vitamix blender has a touchscreen menu—in fact, most rely on dials to select speeds and functions. A few buttons provide customization options (particularly on newer models), but none have the range of single-touch options the Instant Ace Plus offers.
Pricing
In comparison with any Vitamix blender, Instant Pot's blenders are supremely affordable. Not only are Instant Ace Plus blenders versatile, making them a great countertop appliance in any kitchen, but they're also financially feasible for families looking to stick to a budget.
With Instant Pot's blender options, you can enjoy all the features of an instant pot and blender in one reasonably priced package. A professional-grade Vitamix, on the other hand, will put a severe dent in your food budget.
Instant Ace Blender Cooking Times
When you turn the device on, the default setting is 133 degrees Fahrenheit for four hours. Here are cooking times for common dishes you might want to prepare, straight from the cooking guidelines section of the sous vide user manual.
Cooking times vary depending on how well-done you want your meat, poultry, fish, or eggs. Also, if you don't plan to open the pouches and eat right away, you need to bring the temperature down quickly to avoid overcooking.
Note that the manufacturer suggests using a food thermometer to verify desired cooking temperatures, too. Even though the unit displays the water temperature, it doesn't guarantee interior food temps, and you'll need to check those to ensure each ingredient reaches a safe level of doneness.