COSORI Smart WiFi Air Fryer Review
This Alexa-enabled air fryer is top-of-the-line with a great price point.
Air fryers have quickly scrambled up the kitchen appliance popularity ladder and snagged a close second place to pressure cookers. These speedy convection ovens have a stronghold in the kitchens of most people I know, and it's not hard to see why: Air fryers turn traditionally unhealthy, messy meals into healthier, mess-free, and fast meals.
Case in point: French fries. Making French fries from scratch on a stovetop or in a deep fryer is a pain in the behind, to put it lightly. Making French fries in an air fryer — especially one as seamless as the Cosori Smart WiFi Air Fryer — is painless and actually quite fun.
Below, learn more about the Cosori Smart WiFi Air Fryer and find out if it's right for you.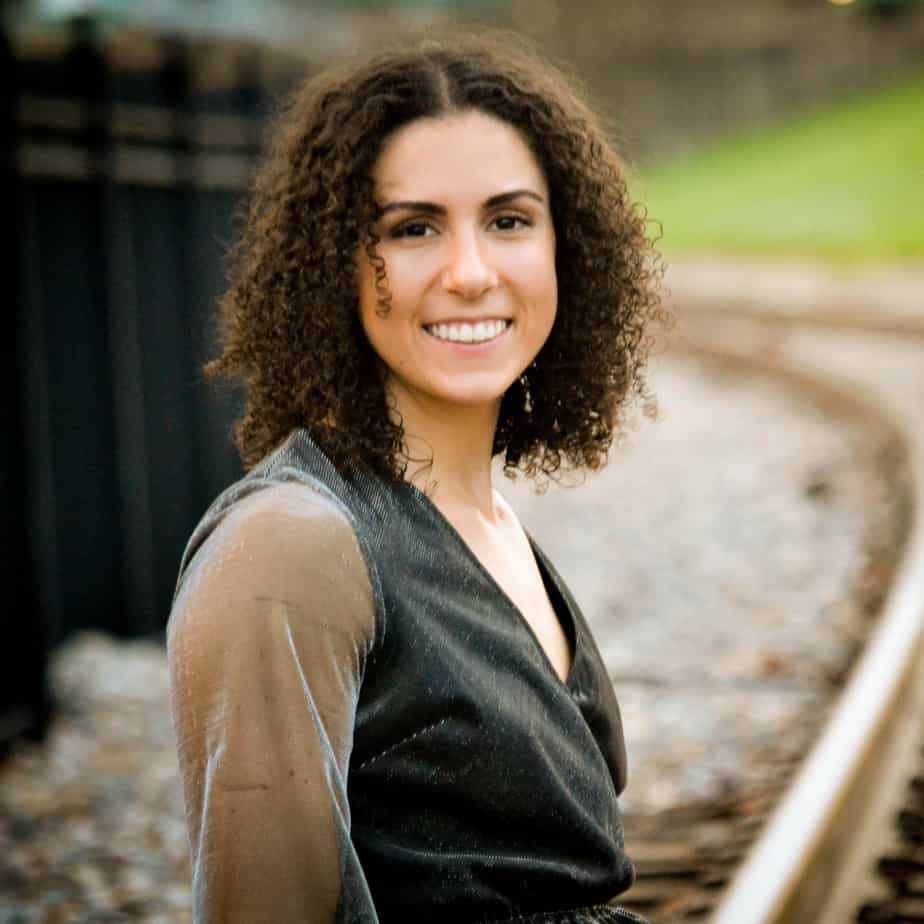 The Cosori Smart WiFi Air Fryer is one of the best new air fryers on the market. Cosori released the air fryer in early 2020, and consumers have been raving about it ever since. The Smart WiFi Air Fryer comes equipped with tons of noteworthy features and truly encompasses the concept of the Digital Age — it's got a little bit of everything that makes this generation so connected and techy. It also has all of the standard features you'd expect in a high-quality air fryer, of course.
Smart WiFi Control

The main selling point of the Cosori Smart WiFi Air Fryer is, well, the smart WiFi control. With the VeSync companion app, you can control everything this Cosori air fryer does from your phone: start, stop, and schedule meals, monitor progress, and browse recipes all from the app.

Alexa-Enabled

You can also talk to your Cosori Smart WiFi Air Fryer, if that's your thing. If you have an Alexa set up in your home, connect your new smart Cosori air fryer, and give it voice commands at dinner time.
11 Preset Cooking Functions

Who doesn't love a good one-touch preset when you're running behind for dinner? The Cosori Smart WiFi Air Fryer comes with 11 preset cooking functions, including: steak, chicken, seafood, shrimp, bacon, frozen foods, French fries, vegetables, root vegetables, desserts, and bread.

Preheat Function

Surprisingly, not all air fryers come with this function that most cooks would deem essential. The Cosori Smart WiFi Air Fryer has a preheat function, which improves the overall taste and texture of your food.
Auto Shut-Off and Shake Reminder

No worries if you totally forget you had something simmering in your air fryer: The Cosori Smart WiFi Air Fryer turns off automatically and offers shake reminders, which you can customize within the companion app.

Easy Cleaning and Dishwasher Safe

The basket portion of the Cosori Smart WiFi Air Fryer is dishwasher safe, but if you want to extend the lifespan of the appliance, hand-washing is easy, too. The PFOA-free and FDA-certified nonstick interior comes clean with warm water and just a bit of soap.

Holds up to 6 Pounds of Food

If you've got a large family or like to entertain, you'll be excited to know that the Cosori Smart WiFi Air Fryer can hold up to six pounds of food. That's about equivalent to an entire chicken or three bags of frozen fries.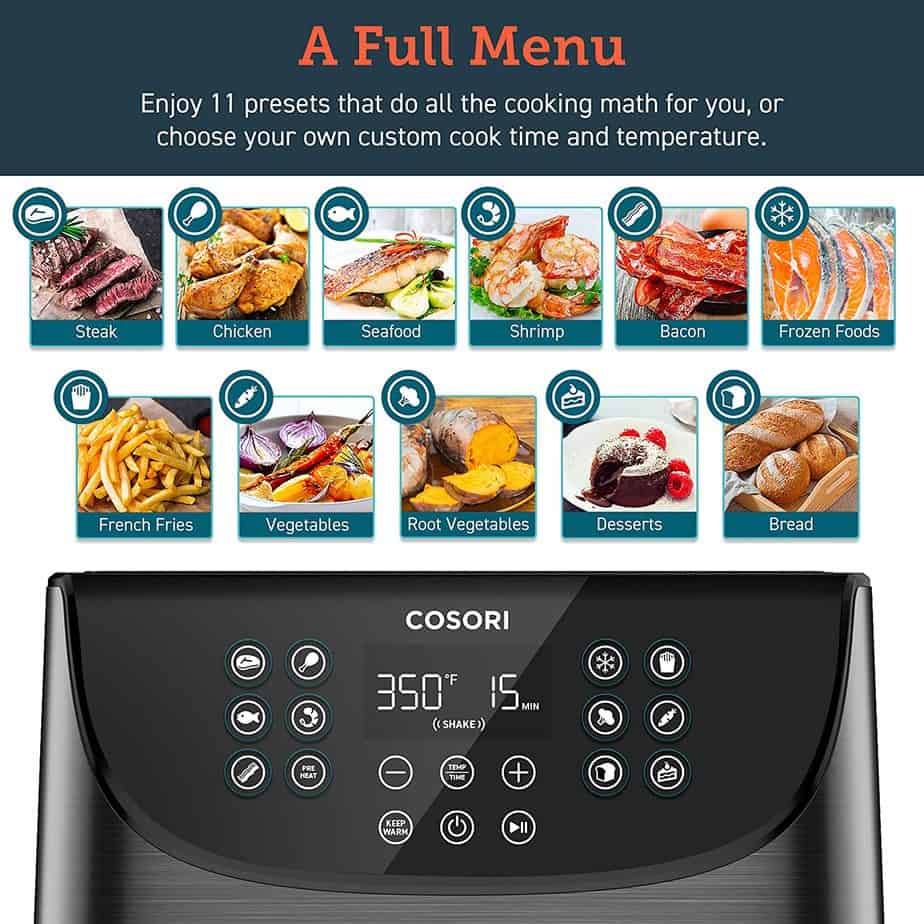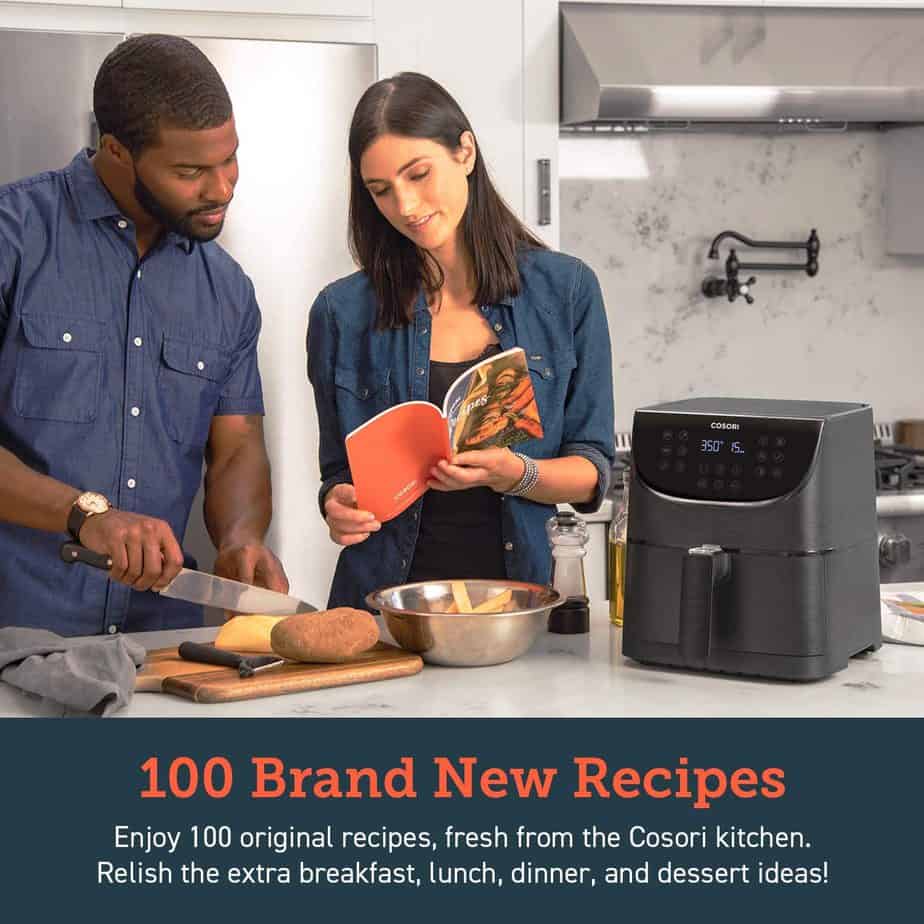 Energy efficient and fast

All air fryers could be considered fast compared to a regular convection oven, but the COSORI Smart WiFi Air Fryer boasts a carrying power of 1700 watts, making it one of the stronger air fryers on the market.

Extremely controllable and convenient

Convenience is king these days. If you want the ability to start your dinner from the couch (or wherever you might be), this COSORI air fryer will have some perks that make you smile.

Reasonably priced

For all of the smart and connected features, you'd think this air fryer would top the price line for air fryers, but it doesn't: It's actually very reasonably priced, despite its high-end features.

Seamless set-up process

Set-up isn't a hassle with the COSORI Smart WiFi Air Fryer. According to many different reviews on Amazon and elsewhere, the air fryer is basically ready to go once you pull it out of the box.
Large capacity means large size

Let me just say this: This isn't the smallest kitchen appliance you'll ever buy. If you don't have a lot of counter space or cabinet storage, the COSORI Smart WiFi Air Fryer might not be the one for you.

Remote features might be overkill for some

If you feel more intimidated than excited about all of the smart features, this air fryer might not be worth it. Although the price point is great, the connectivity of this appliance might be more confusing than anything for those who aren't tech-savvy.
Absolutely! Because of the large 6-quart (5.8-quart to be exact) capacity, the COSORI Smart WiFi Air Fryer can cook enough food for five to six people, depending on what you're cooking and portion sizes. For a visual reference, you can fit an entire rotisserie chicken in this COSORI air fryer.
Parts of the COSORI Smart WiFi Air Fryer are indeed dishwasher-safe. The baskets, which are PFOA-free, are safe to put in your dishwasher. Some accessories are also dishwasher-safe, but make sure to read the separate label on any accessories you buy. To clean the outer covering of the air fryer, simply wipe it down with a wet cloth or disinfecting wipe.
The exact cook times for the COSORI Smart WiFi Air Fryer will depend on what you're making and how much you're making. Because you get access to hundreds of recipes with your COSORI Smart WiFi Air Fryer, you'll know just how long to cook different foods for (and everyone gets better at timing with practice).
We think the COSORI Smart WiFi Air Fryer is well worth the price. The smart, techy features might be a bit overkill for some (explained more under Pros and Cons below), but the price point on this air fryer is impressive. The non-smart version of the same air fryer costs just as much, so you might as well get all of the features that can make mealtime more convenient for you.