A high-powered air fryer that feeds the whole family
I love a good Ninja Blender — the Ninja Mega Kitchen System and the Ninja Professional Countertop Blender are two personal favorites of mine. I mean, come on, a dough mixer?! Heart-eye emoji for whipping up cookie dough sans sticky hands.
I must say I'm equally impressed by Ninja's line of air fryers, particularly the Ninja 4-in-1 AF101 Air Fryer. For simplicity's sake, I'll refer to it as the Ninja Air Fryer throughout this review.
I'm your typical health nut, so when air fryers exploded in popularity, I was ecstatic, to say the least. You mean I can have perfectly crispy sweet potato fries with no fat from oil? Count me in! If you're like me — always looking for the next best appliance for healthy eating — you're probably in the market for an air fryer. Let me tell you why the Ninja Air Fryer is one of the best.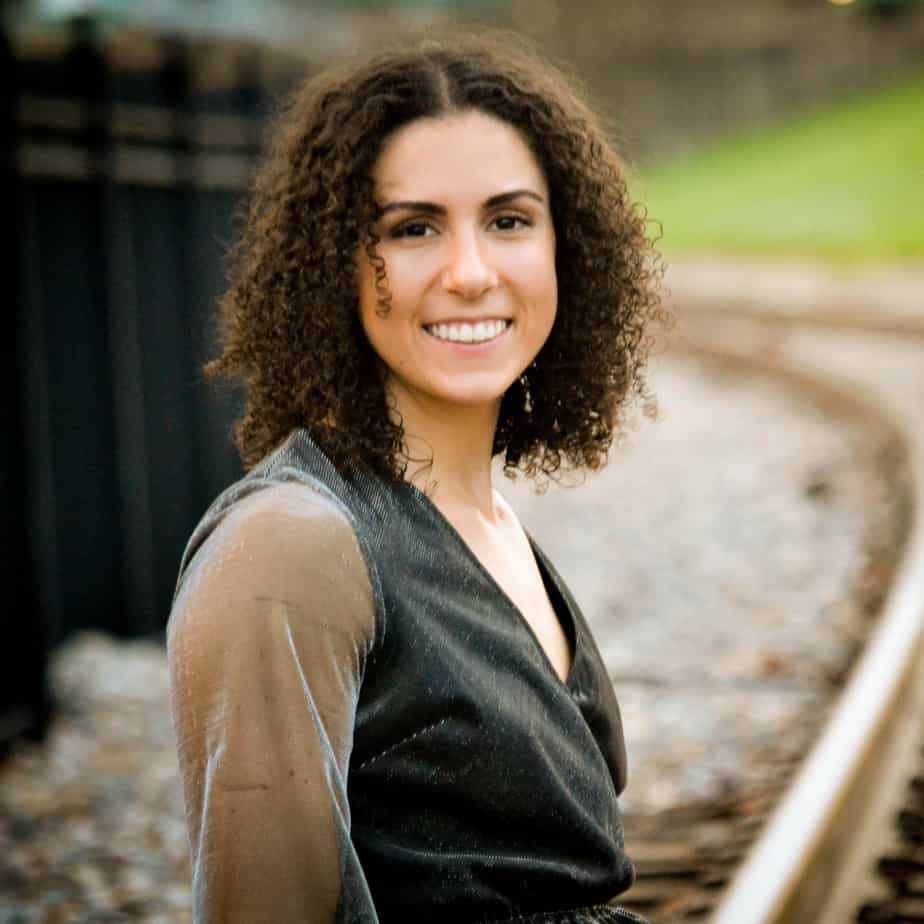 Ninja Air Fryer Highlights
It's sleek. It's aesthetically appealing. It's easy to store. Oh, not to mention it's quick, simple to use, it's powerful, and it makes dang good french fries. With 75 percent less fat than traditionally made french fries, I might add. The Ninja Air Fryer is one of the best-value air fryers on the market right now — it has all the crucial features for a relatively low price, plus a couple of bells and whistles.
Healthy Frying

Eating fried food is basically America's favorite pastime, so it's too bad that traditional fried food is bad for our hearts (and our waistlines). With air fryers in the mix, there's no need to worry about that anymore: The Ninja Air Fryer can crisp up food with 75 percent less fat than deep-fried food, as analyzed by the manufacturer with hand-cut french fries. So yes, you can have your cake — or your fried chicken — and eat it, too!

Multifunctional 4-in-1 Appliance

The Ninja Air Fryer has four preset, one-touch functions: air fry, roast, reheat, and dehydrate. Use the air fry setting when you want crispy foods, such as hash browns or chicken wings. Use roast when you want to make casseroles or roasted vegetables. Use reheat for leftovers, and use dehydrate to make homemade potato chips and the like.
Wide Temperature Range and High Power

The Ninja Air Fryer has one of the better temperature ranges available, extending from 105 degrees all the way to 400 degrees Fahrenheit. This ample range opens up the floor for virtually limitless recipes: The lower end is great for dehydrating fruits and vegetables while the higher end is great for flash-frying denser foods like chicken. Combine that with the 1500-watt motor, the Ninja Air Fryer is a powerful, versatile air fryer that suits every home chef's needs.

4-Quart Capacity

The ceramic-coated (no Teflon!), nonstick crisper basket is four quarts, making the Ninja Air Fryer the perfect size for small families and social get-togethers. You can make up to two pounds of french fries, fish sticks, tofu, chicken wings — whatever food you want — in the 4-quart basket. The large size also makes it easy to reheat foods, such as pizza slices, evenly: no more microwaved, soggy, cold-in-the-middle leftovers.
Easy To Use

Most buyers on Amazon report that the Ninja Air Fryer is incredibly easy to use, although there may be a tiny learning curve for true air fryer beginners.

Easy To Clean

Likewise, the Ninja Air Fryer makes clean-up super easy — way easier than cleaning up after frying food in oil. Just pop the crisper plate and basket in the dishwasher, and wipe down the main unit.

Budget-Friendly

The Ninja Air Fryer is cheaper than many high-quality air fryers on the market. Check Amazon for prices.

Versatile

With its 4-in-1 functionality and multi-layer rack accessory, you can cook up pretty much anything in the Ninja Air Fryer.

Good for Daily Use

The Ninja Air Fryer is quick and easy to use, as well as easy to clean, so it makes for good daily use, particularly for side dishes at dinnertime.

Blends very quickly and efficiently

Most reviews on Amazon report that this Ninja blender is quick and makes smoothies with great textures.
Some Buyers Report Plastic Smell

On Amazon, some people who bought the Ninja Air Fryer note that it emitted a strong plastic or rubber smell when used. Some buyers say the smell goes away after a while, while others returned the product because the smell wouldn't disappear. The majority of reviews, however, don't say anything about a plastic or rubber smell.

Loud Compared to Some Air Fryers

Ninja's claim to fame isn't its quietness, so don't be too surprised if you find the Ninja Air Fryer a bit noisy. It's not annoyingly loud, but perhaps louder than you'd expect for an air fryer. But with a 1500-watt motor, noise is a small price to pay.

Might Not Last Long

Some reviews on Amazon and on the manufacturer's website report that the Ninja Air Fryer stopped working after just a few months, although those reviews are few and far inbetween.
Yes: The manufacturer recommends preheating your Ninja Air Fryer for three minutes before placing any food in the air fryer. This gives your air fryer time to reach the heat required to fully cook your food in the manner you desire, without resulting in overly crispy or undercooked portions.
It's a good idea to wash your Ninja Air Fryer before you use it for the first time. This is just a general best practice for all kitchen appliances — the air fryer should be clean when you get it, but you want to knock out any dust or particles that may have accumulated from the packaging and handling.
Yes! Everything but the body of the Ninja Air Fryer can safely go in the dishwasher. That means the crisper basket, crisper plate, and metal multi-layer rack are dishwasher-safe. Do not put the main part of the unit in the dishwasher, as that's where the electrical parts are housed.
You can make just about anything you want in your Ninja Air Fryer. I personally love to use it for foods I'd normally cook with oil, such as sweet potato fries, breakfast hashbrowns, fried eggplant, and chicken strips. The Ninja Air Fryer comes with a recipe inspiration guide, so I'd recommend starting with that.