Find out the real deal on Instant Pot's premium 10-in-1 pressure cooker
Convenience and reliability are important factors when selecting any kitchen appliance.  Customers want to know the product will consistently do the job.  That's why so many turn to one of Instant Pot's premium models - the Instant Pot Ultra.
The Instant Pot Ultra has received a lot of praise on its rich feature-set and stylish design.  However, you get what you pay for, so the Instapot Ultra comes with a higher price tag than some of it's more limited models like the Duo and Lux.  Read our review below to find out if the Ultra is the right fit for your kitchen.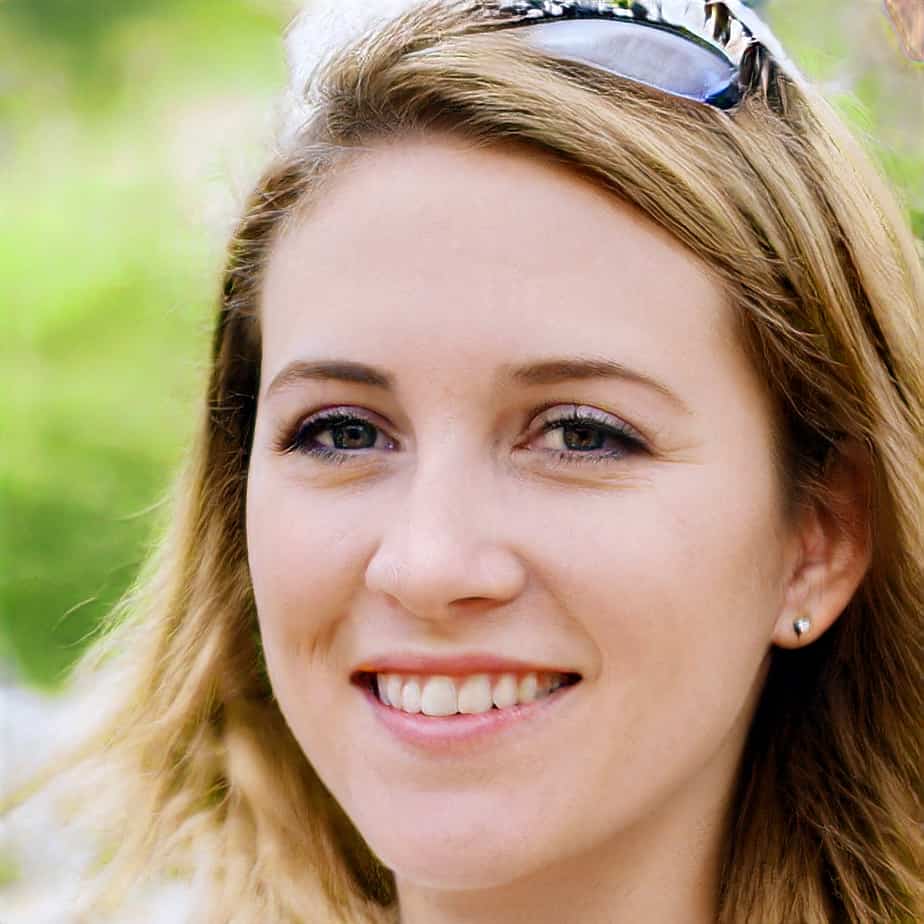 Instant Pot Ultra Highlights
The Instant Pot is a smart electric pressure cooker that helps homeowners save time and energy when it comes to preparing meals. It includes convenient built-in programs and applications that will guide your cooking process.
The Instant Pot Ultra series offers a wide variety of cooking processes.  It comes with 16 smart programs and 21 pre-set temperatures, both exceeding the Duo, Duo Plus, and Lux.
The Ultra also includes the "Ultra Program" which provides
10-in-1 Kitchen Appliance

The Instant Pot Duo Plus features 9 cooking programs that can replace 9 common kitchen appliances including Pressure Cooker, Slow Cooker, Rice Cooker, Saute, Warmer, Steamer, Egg Maker, Yogurt Maker, and a Cake Maker.  In addition, the Instapot Duo can also function as a sterilizer.

The Cake, Egg, and Sterilizer options are the newest additions in the model. The Sterilizer program allows the users to pasteurize milk and sterilize different baby bottles jars and utensils.

Ultra Program

The Ultra Program is basically the feature that sets the Instant Pot Ultra Series apart from the other InstaPots. And thanks to this feature, users can now have a much more precise cooking and preparation of every ingredient in every meal.

With the Ultra Program, users are given the ultimate control of the settings to customize the conditions. And depending on the recipe that the user wants to indulge in, the parameters are widely available to be set.
16 Smart Built-In Programs

The Instant Pot Ultra features 16 Smart Built-In Programs. This InstaPot has the highest number of built-in programs to offer to its users. And these programs include:

Slow Cooker
Saute and Sear
Rice
Soup and Broth
Meat and Stew
Bean and Chili
Egg
Cake
Steam Release
Porridge
Multigrain
Sterilize
Yogurt
Warm
Pressure Cook
Ultra

21 Custom Pre-Set Temperature Settings

Unlike other InstaPots, the Ultra Series features over 21 temperature settings. And this is actually one of the reasons why this Instant Pot series is very customizable. Other Instant Pots would only have up to 12 settings.
Altitude Adjustment

Another smart feature of the Instant Pot Ultra is the Altitude Adjustment. So, wherever you are, users can highly adjust the cooking variables depending on your altitude. And cooking indicator this is very useful for homeowners who are situated in much higher or lower altitudes.

11 Safety features

Similar to the other InstaPot models, the Duo Plus also offers 10 safety features, providing a safe and secure product to customers.  These include:

Steam Release,
Anti-Block Shield
Safety Lid Lock
Lid Position Detection
Automatic Temperature Control
Overheat Protection
Automatic Pressure Control
Electrical Fuse
Thermal Fuse
Leaky Lid Detection
The Instant Pot Duo Pro is available in three sizes: 3 quart, 6 quart, and 8 quart.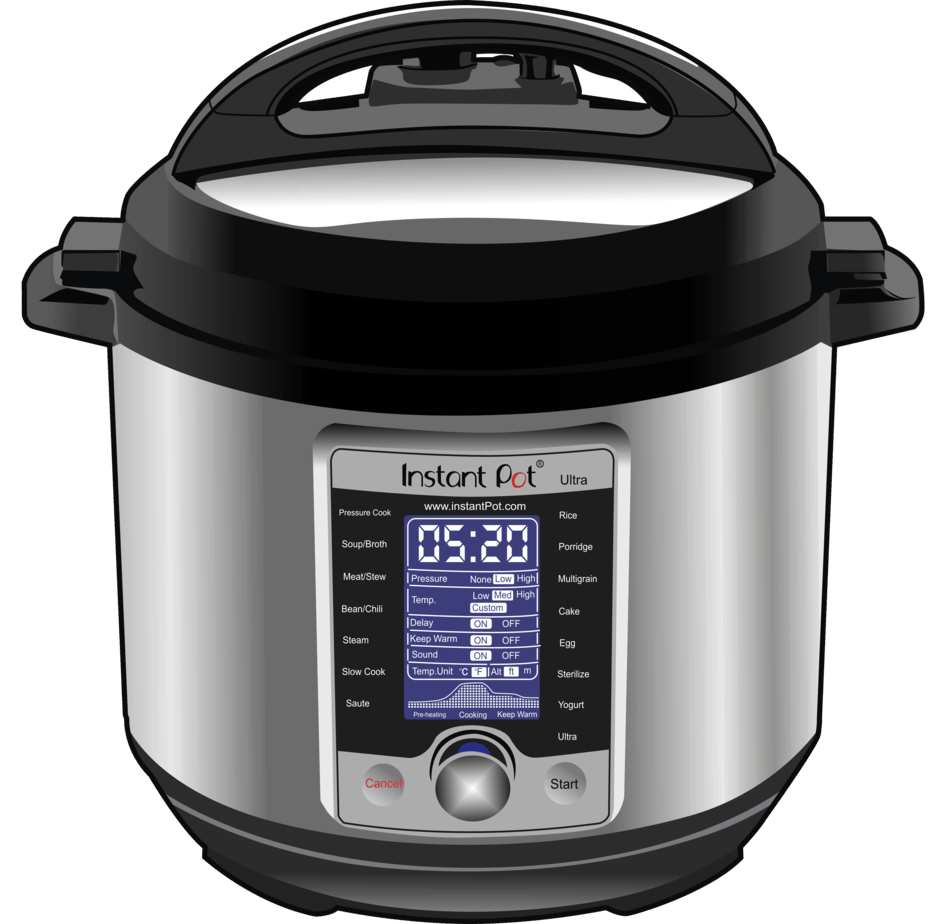 3 Quart
For 2-3 individuals, ideal for single dishes, sides, rice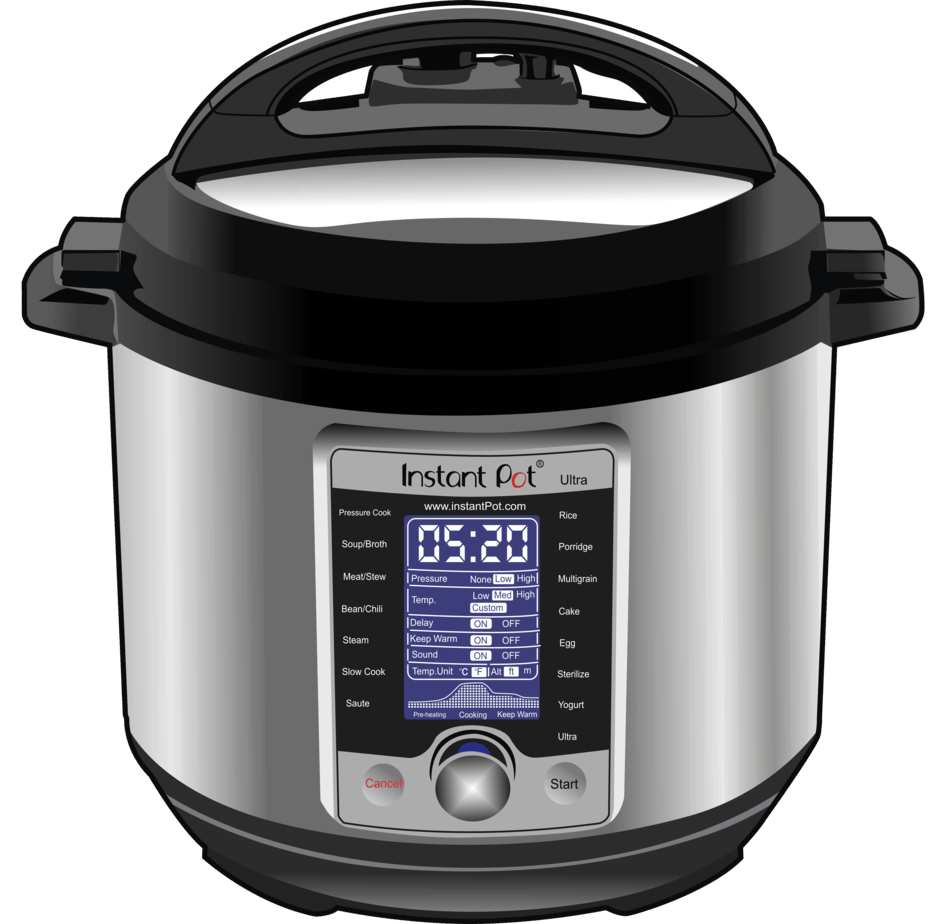 6 Quart
For families of 4-6 people, most popular option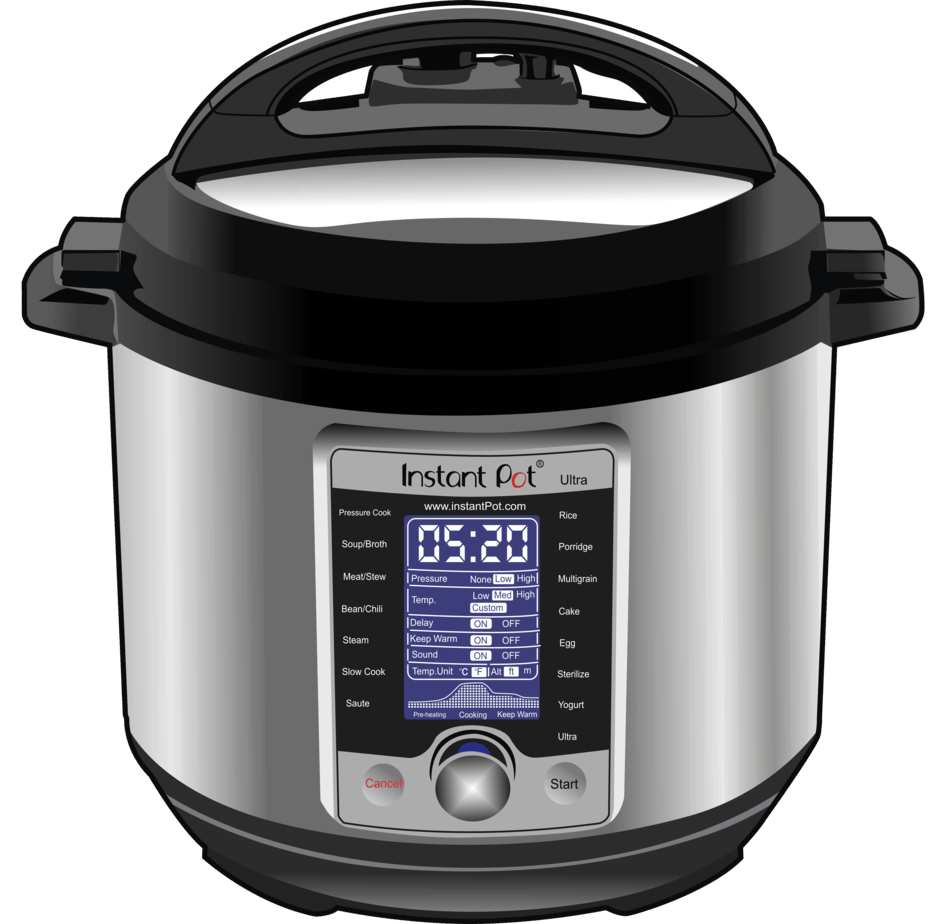 8 Quart
For larger families of 6+ people, great for big meals
Highly Customizable Settings

All of the settings and configurations are highly adjustable. This actually gives the users a very personal style of cooking and preparing foods and dishes.

Wide Variety of Cooking Options

Homeowners are found to decrease the eat-out scenarios due to the programs installed. It allows the users to have different styles and kinds of dishes.

Precise Preparation of Ingredients

The settings and adjustments of this instapot give the users the freedom to choose their own style of cooking. But, this does not end here. The Ultra Series enables the users to have precise figures when it comes to the amounts of the ingredients and length of time.

All-Inclusive Features

The features in the Instant Pot Ultra are all found to be beneficial. Whether you want a dessert, a snack, a full-packed meal, or even salads, you can have it through this InstaPot.

Easy-to-Use Touch Screen

The Instant Pot Ultra comes with an intuitive touch screen interface and dial for fine tuning cook times and temperature.
Learning Curve

Due to the several options and settings, there is a definite learning curve for the users. And it might take time for one to fully master the overall pressure cooker.

Cook Times

Many customers noted that Instant Pot recipe cook times often didn't include time for the Instant Pot pressure to build, which can often take 10-15 min.  So if you're calculating how long a meal will take, make sure to factor that in.

More Expensive

The Instant Pot Duo Plus is more expensive than the Instant Pot Duo.  If you're looking for the most inexpensive Instapot option, the Duo might be your best bet.

No Wifi

Unfortunately this model doesn't come with Wifi connectivity.  If you're looking to control your Instant Pot with your phone, check out the

Instant Pot Smart Wifi

.
Instant Pot Ultra Highlights