Get the low down on Instant Pot's affordable 6-in-1
Instant Pots have taken kitchens by storm. It's tough to read a food blog and not see them mentioned.
They're loved by customers because of their simple approach and ability to replace many common kitchen appliances.
The Instant Pot Lux is an affordable entry-level Instant Pot option that includes the core features without the frills.
Convenience, ease-of-use, and cooking time efficiency are just a few of the things that make Instapots unique.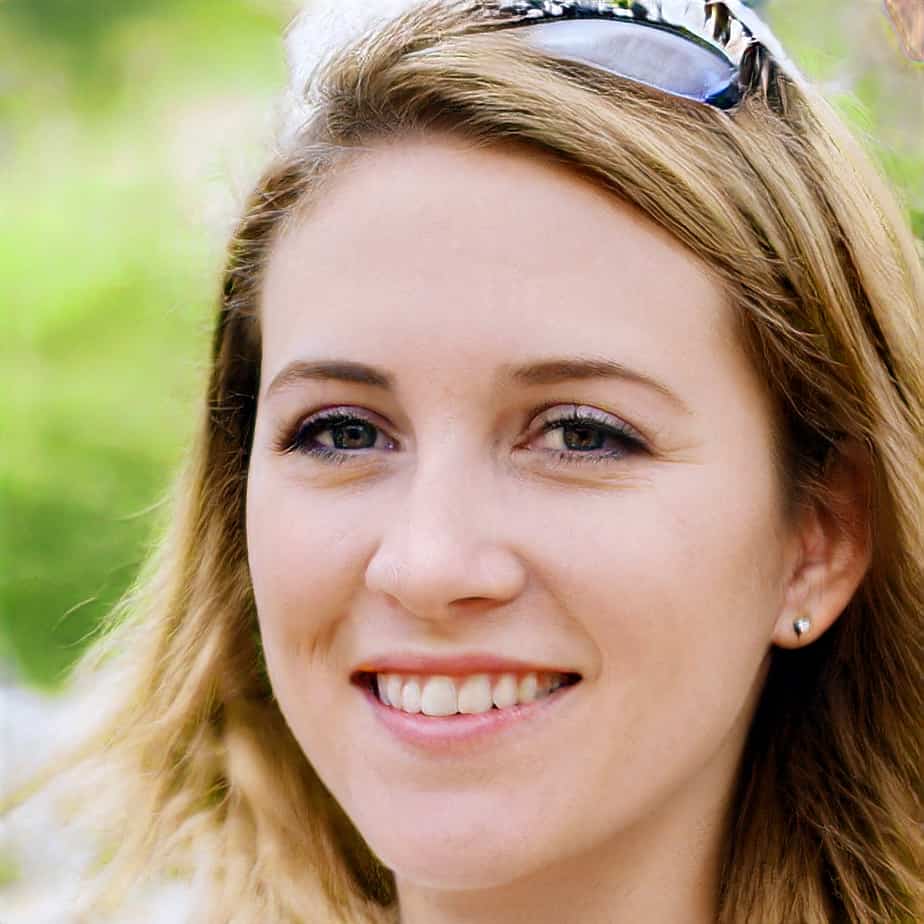 The Instant Pot Lux is one of the more basic Instant Pot models. It offers a limited feature set, but has a more economical price tag. Many consider the Instant Pot Lux a great stepping stone for trying out Instant Pots for the first time.
Customers seem to enjoy it as it has a 4+ star rating out of 5 on Amazon.
6-in-1 Cooking Programs

Though more limited than other Instant Pot models, the Lux can still replace up to 6 kitchen appliances. It can be your Pressure Cooker, Slow Cooker, Rice Cooker, Steamer and Warmer, and a tool for sauteing.

12 Smart Built-In Features

The 12 Smart Built-In Programs include the following:

Rice
Bean/Chili
Poultry
Meat/Stew
Multigrain
Soup and Broth
Steam
Manual Cooking
Pressure Cooking
Saute
Slow Cook
Keep Warm

7 Custom Preset Temperatures

The Instant Pot Lux comes with 7 preset temperatures to help save you time and ensure you're cooking at the right mark.
Stainless Steel Inner Pot

The Instant Pot Lux features the Stainless Steel Inner Pot that is durable and easy to clean. The brushed stainless steel exteriors are designed to reduce fingerprint marks.
10 Safety features

Similar to the other Instapot models, the Lux also offers 10 safety features. These include:

Steam Release
Anti-Block Shield
Safety Lid Lock
Lid Position Detection
Automatic Temperature Control
Overheat Protection
Automatic Pressure Control
Electrical Fuse
Thermal Fuse
Leaky Lid Detection
The Instant Pot Lux is available in three sizes: 3 quart, 6 quart, and 8 quart.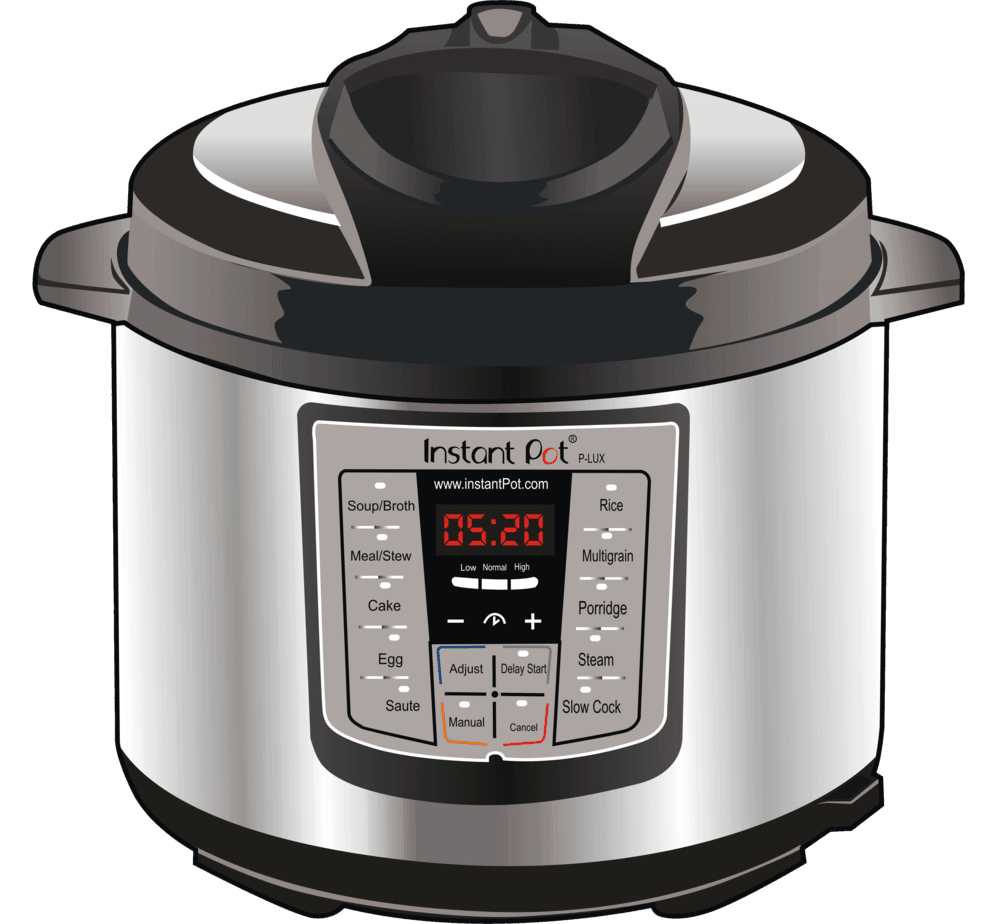 3 Quart
For 2-3 individuals, ideal for single dishes, sides, rice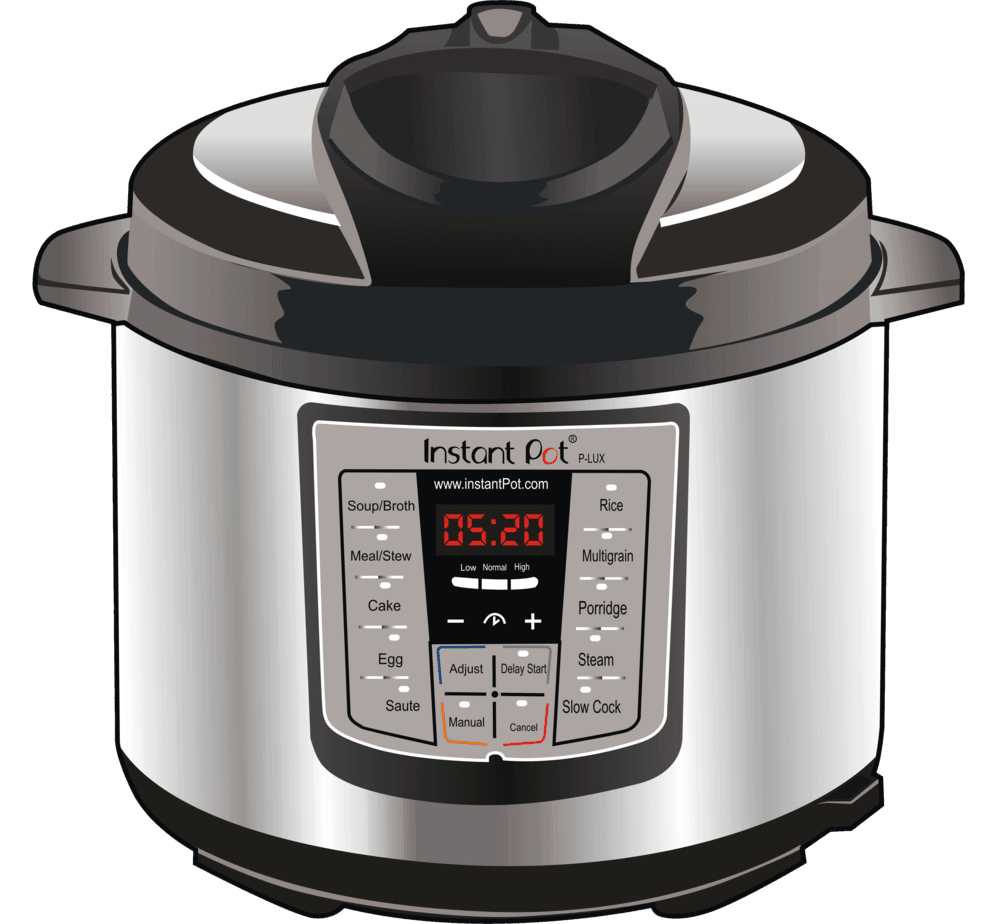 6 Quart
For families of 4-6 people, most popular option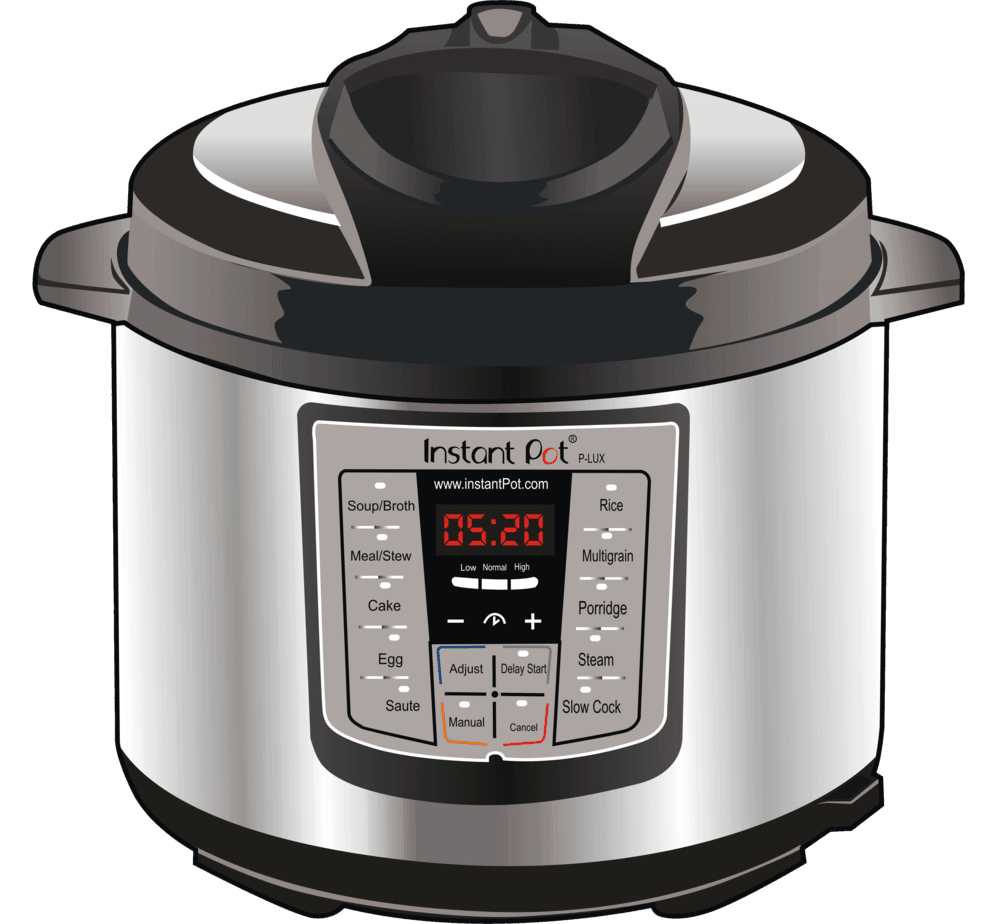 8 Quart
For larger families of 6+ people, great for big meals
High Pressure Settings

Cook healthy food fast. Cooking with high pressure reduces cooking time by up to 70%, while saving energy.

Durable and Sturdy

The Instant Pot Lux is known to be durable and built to last.

Simple Yet Fully Functional

The limited feature set also limits some of the complexity of the device due to fewer settings and options.

Affordable

The Lux is one of the least expensive Instant Pot options. If the additional features of the Ultra and Smart Wifi aren't important, consider the more budget-friendly Instant Pot Lux.
Learning Curve

All Instant Pots have a learning curve so don't expect to cook like a pro your first time using the device.

Cook Times

Cook times can take longer than you think due to the time required for the Instant Pot's pressure to build. Make sure to consider this when planning out your meals.

No Frills

The Instant Pot Lux has a limited feature set. If you're looking for more advanced options like wireless connectivity or more customizable cooking options, consider the Instant Pot Ultra or Smart Wifi instead.