Ninja Foodi Pressure Cooker Review
The multi-functional pot from Ninja that you need in your kitchen
Ninja might be best known for its personal blenders and food processors, but the brand has recently stepped its game up even more with a series of pressure cookers and multi-functional kitchen appliances.
The Ninja Foodi, in particular, is one of the newest products to hit Ninja shelves. This review covers all of the important features and specs, available sizes, and more.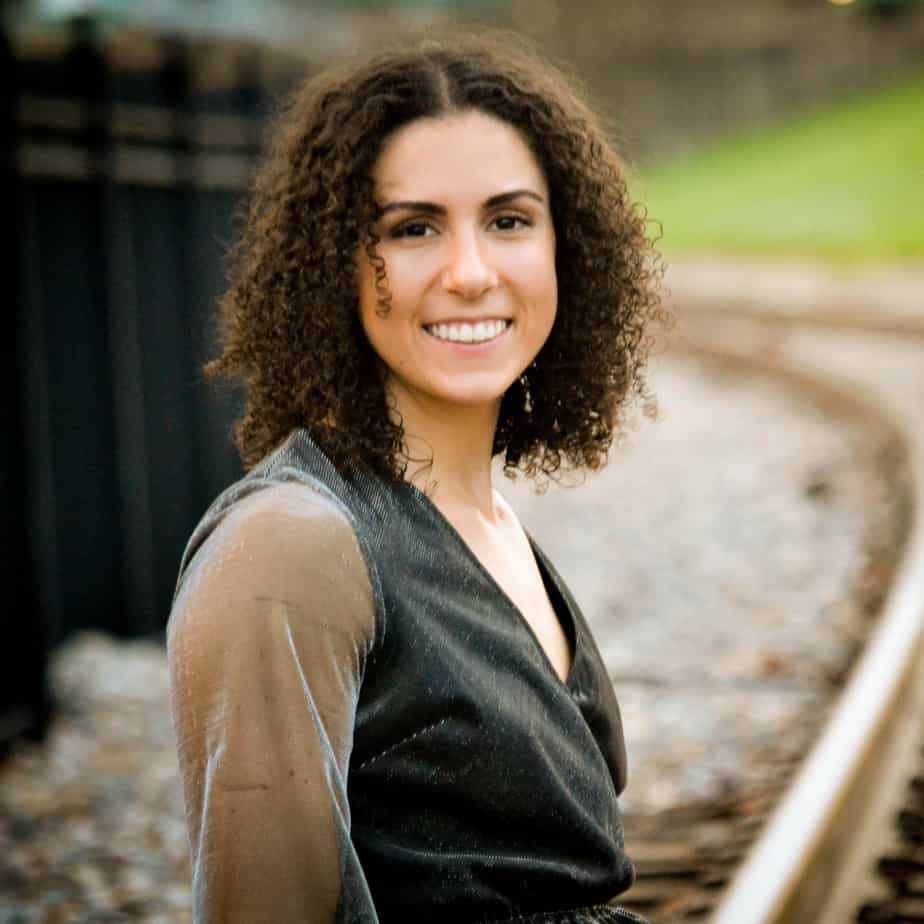 Ninja Foodi Quick Highlights
If you're looking for a distinctive, multifunctional pressure cooker that's a bit different from others on the market, you should look into the Ninja Foodi. This versatile appliance features some cooking modes that others don't — specifically, an air fryer function — that really make it unique. At a retail price point of $250 (you can sometimes find it cheaper on Amazon), the Ninja Foodi is a bit more expensive than other pressure cookers, but it you might find that its distinctive features are worth the extra cash.
8 cooking features

The Ninja Foodi may not have as many features as some pressure cookers (like the ultra-capable Instant Pot Max with unlimited features), but it does have some unique features that are nice to have — in addition to the basics, of course.

This appliance serves as a pressure cooker, air fryer, steamer, slow cooker, stovetop, oven, broiler, and dehydrator. For all of these cooking features, you can further customize your cooking experience with timers, automatic shut-off, and auto keep-warm features.

To me, the air fryer, stovetop, and dehydrator functions set the Ninja Foodi apart from other pressure cookers.

Short and wide build

I love that the Ninja Foodi is shorter and wider compared to most pressure cookers. This alternative build provides more room for browning and searing foods, as well as fitting multiple mason jars, custard cups, or other single-serve portioning tools into the pot.

However, you should know that this short, wide structure likely means that accessories from other pressure cooker brands, including Instant Pot, won't fit: They'll be too tall to close the lid on your Ninja pressure cooker.
High-quality materials

The Ninja Foodi, like other great pressure cookers on the market, is constructed of professional-grade materials, including a thick nonstick ceramic coating on the inner pot. Most of the rest of the appliance (and most of its accessories) are built from food-grade stainless steel.

TenderCrisp technology

Perfectly crispy breakfast potatoes? Covered. Delicious roasted chicken with crispy skin? Covered. Anything that involves crispiness is one-and-done with Ninja's TenderCrisp technology. The included Cook & Crisp basket is reversible and works in both high and low positions, so anything you need to crisp up, you can do it in the Ninja Foodi. I mean, the tagline for the product is "The Pressure Cooker that Crisps." Hello, hash browns!

5 stovetop temperature settings

When you use the Ninja Foodi on the stovetop mode, choose from five temperature settings for perfectly cooked food. This is especially helpful for foods that burn easily — having more than just "high" or "low" to choose from leaves less room for error.
Includes accessories

When you purchase a Ninja Foodi, you get more than just the pot: You also get a cookbook and cooking cheat sheet for commonly prepared foods; a stainless steel reversible steam and broil rack; and a 4-quart ceramic Cook & Crisp basket. Yay, perks!

14 levels of safety

According to the manufacturer, the Ninja Foodi has passed 14 rigorous levels of safety inspections and earned a UL safety certification (the gold standard in appliance safety), so you can trust that you, your family, and your kitchen will be safe.
The Ninja Foodi is available in the following sizes: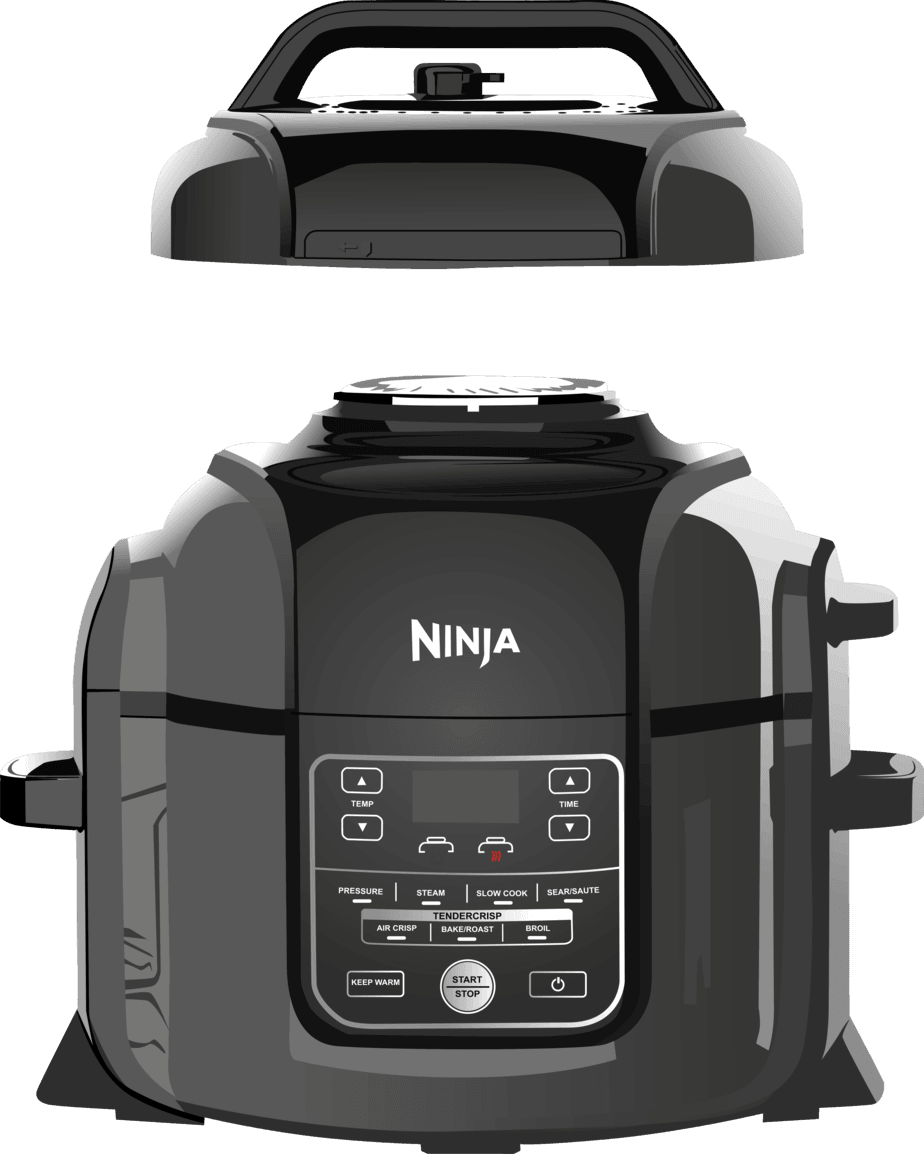 6.5-quart
A good fit for serving couples and small families of three to five people.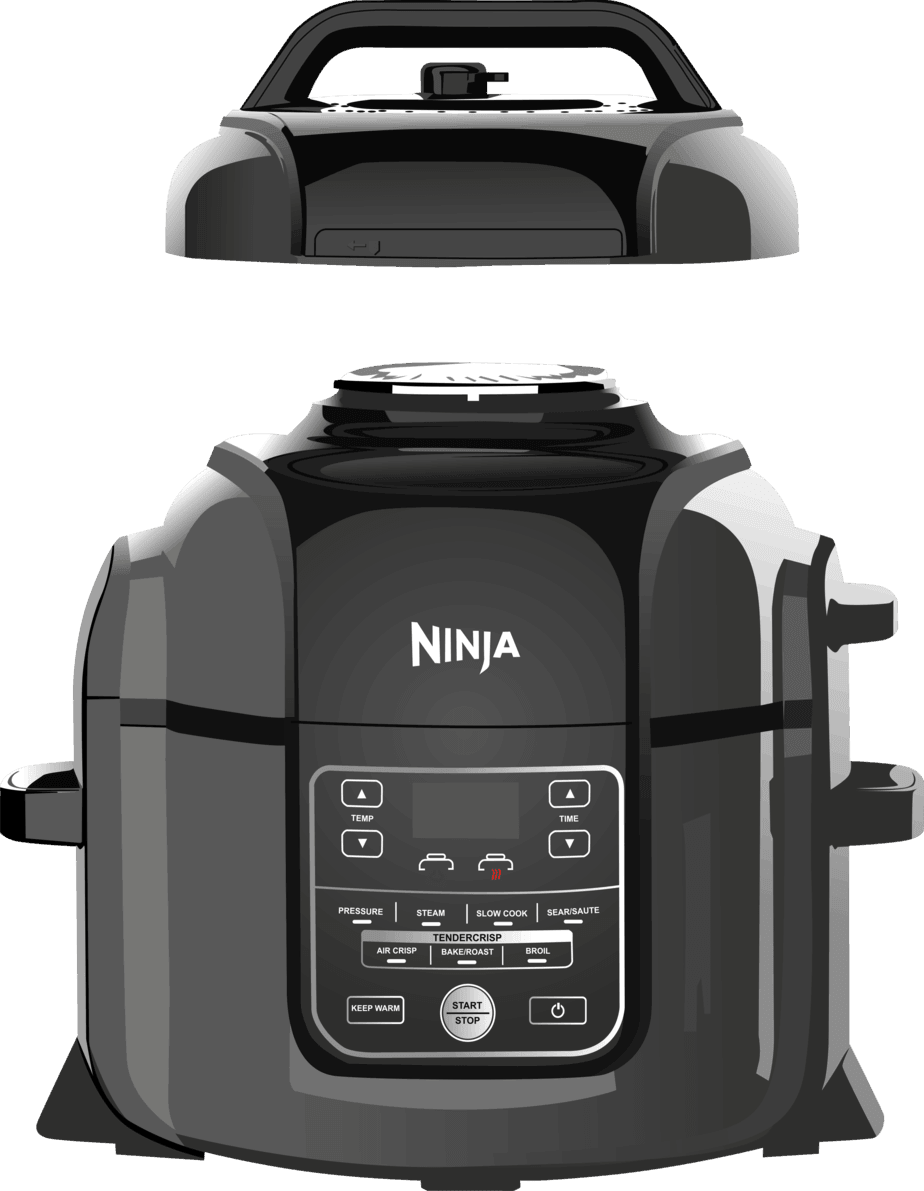 8-quart
Great for feeding larger groups or families of six to eight people.
There are other sizes available, but keep in mind that they aren't exactly the same product. The Ninja Foodi 5-quart Compact Pressure Cooker and Air Fryer, for example, only has six cooking functions versus the eight and nine functions that come with the larger sizes. There's also the Ninja Foodi Deluxe that has one additional setting (yogurt maker) compared to the Foodi reviewed in this article.
Unique functions

The air fryer function and TenderCrisp technology alone might be enough to convince some home chefs who love both air frying and pressure cooking that the Foodi is the one.

Great display and control panel

The Ninja Foodi features a clean, easily navigable display with one-touch buttons and timers, countdowns, and lights that let you know when it's time to insert or remove food.

Manual, cookbook and cheat sheet

For people who are new to pressure cooking or multi-functional appliances, the Ninja Foodi comes with a comprehensive and easy-to-read user manual, as well as a cookbook and cheat sheet to get you started.
Not great for small kitchens

The Ninja Foodi is heavier than bulkier than many other pressure cookers, so it might not be best for you if you have limited counter or cabinet space.

Crisping lid not removable

The outer (crisping) lid is hinged and not removable, so you'll need to make sure you set up with enough room to hinge it back while placing and removing food from the pot.

Accessories from other brands might not fit

Because of the Ninja Foodi's short, wide build, you may have to purchase all new accessories if you previously used another pressure cooker brand.
Ninja Foodi Pressure Cooker