KitchenAid Stand Mixer Review
Is the popular stand mixer a smart buy?
The KitchenAid brand was launched in 1919 with its first iconic product, the stand mixer. This same appliance now stands proudly on millions of home and professional kitchen counters to this day. Esteemed for its quality and attention to customer needs, KitchenAid is a powerhouse in the kitchen appliance industry. And its products reflect the brand's commitment to ingenuity and excellence.
With all of that history and those accolades, however, comes a steep price tag. So before you invest in a brand new KitchenAid stand mixer, let's review all of the pros, cons, and features these appliances have to offer. As we do with all appliances, from pressure cookers to personal blenders, we're covering everything you need to know about the KitchenAid Artisan mixer and similar models to see whether it's right for you.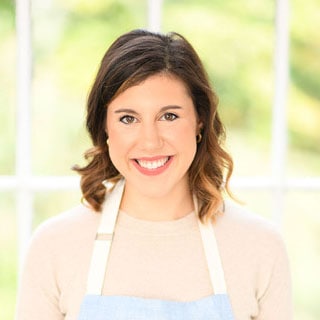 KitchenAid Stand Mixer Highlights
The KitchenAid Artisan mixer is a classic, high-quality, all-purpose stand mixer designed with the average home cook in mind. It has the power, capacity, and durability to last years, even at high volume usage.
With a big 5-quart mixing bowl and a 325-watt motor, this stand mixer will become your go-to kitchen appliance. It makes quick work of everything from light and airy muffins to homemade pasta dough to yeasted sourdough bread. And with the full range of KitchenAid accessories, you can turn this one machine into 12 unique appliances for nearly all of your kitchen needs, from ice cream to ravioli.
10 Speed Options

Slide the lever from one (stir) up to 10 for a full range of mixing speeds. Speed level one is excellent for gently folding mix-ins like chocolate chips and walnuts into your cookie dough without overmixing. And speed 10 makes quick work of fresh, fluffy homemade whipped cream.

Tilt-head Lift

Access the mixing bowl with the simple pull of a lever to lift the mixer head up and out of the bowl. This mechanism also makes it easy to attach and detach the paddle, whisk, or dough hook whenever you need to. Then merely lower and lock the lid securely back in place for safe mixing.

Include whisk, flat beater, and dough hook

The three blending tools included with the purchased cover nearly all of your mixing needs. Use the whisk to whip up frothy egg whites for meringues. The flat beater is best for blending smooth cookie dough or muffin batter. And the dough hook kneads tough bread and pizza doughs to stretchy perfection.
325-watt power

The 325-watt motor is strong enough to knead tough, sticky doughs and whip eggs to stiff peaks without a hitch. It's also built to last so that you can use the machine's full wattage for its entire lifespan.

5-quart capacity

The 5-quart polished stainless steel mixing bowl offers enough room to mix dough for 9 dozen cookies at once. For most home baking recipes, you can do everything in one bowl without fear of overflow. If you'd like even more space, the Professional models offer 6 quarts of space. For a smaller profile, the KitchenAid Classic has a 4.5-quart bowl.
Pouring shield included

The clear plastic pouring shield included with purchase attaches the bowl during mixing. This ensures that everything inside the bowl stays where it should, rather than splattered all over your kitchen. Plus, the shield has a handy spout for adding ingredients along the way. When you're finished mixing, use the spout to cleanly pour batters into cake pans, muffin cups, or ramekins.
Juicer and Saucer

This attachment turns whole fruit and vegetables into nutrient-dense juices, jams, and thin sauces. It slices then processes the produce for slow-pressed drinks with however much pulp you prefer.
Citrus Juicer

Turn whole fresh oranges, lemons, grapefruit, and other citrus fruits into zesty freshly squeezed homemade juice.
Food Grinder

Make flavorful sausages, burgers, and salsas with this do-it-all attachment. It even grates cheese and makes fresh breadcrumbs in an instant.
Ice Cream Maker

Enjoy the creamy, sweet flavor of homemade ice cream without investing in a new appliance. This attachment holds up to 2 quarts of your favorite flavor.
Pasta Roller & Cutter Set

This pasta roller and cutter makes delicately thin and perfectly cut fettuccine and spaghetti to soak up any sauce for a real Italian look and taste.
Gourmet Pasta Press

First, mix up homemade pasta dough in the mixing bowl. Then, make uniform extruded pasts like spaghetti, straw-shaped bucatini, and springy fusilli, rigatoni, and macaroni with this press.
Ravioli Maker

Stuff your homemade ravioli with any of your favorite fillings. This easy-to-use press stamps uniform edible pillows for perfectly even cooking.
Grain Mill

There's nothing like the texture and taste of bread made with freshly milled flour. And nothing's fresher than grinding it at home with this all-metal mill that processes wheat, oats, rice, and corn to any texture you like.
Food Processor with Dicing Kit

Put away the cutting board and chef's knife. This food processing kit makes perfectly uniform dices, slices, and juliennes, so all of your dishes have a restaurant-worthy presentation.
Spiralizer

The most popular KitchenAid attachment, this spiralizer is a health nut's dream. Turn fresh cucumbers, zucchini, and other fruits and veggies into soft, thin noodles for lower-carb, higher-nutrient meals.
Fresh Prep Slicer/Shredder

This attachment makes quick work of slicing and shredding everything from vegetables to cheese. With it, you won't need a separate food processor.
Vegetable Sheet Cutter

Veggie lasagna anyone? Make unbelievably thin, delicate sheets of fresh fruits and vegetables perfect for layering, wrapping, and rolling with your favorite fillings.
Easy to Clean

The KitchenAid Artisan stainless steel mixing bowl is dishwasher-safe for easy cleaning. The non-stick coated flat beater and dough hook are also safe to clean in a dishwasher. The aluminum wire whisk is best cleaned with hot soapy water. And to clean the machine, wipe it down with a warm wet cloth after each use. Be sure to clean out any flour, dough, or other food particles from the paddle and bowl attachment sites.

Spacious Bowl

5 quarts is plenty of room to mix up to 4 loaves of sandwich bread or 7 pounds of whipped potatoes at a time! And still, the bowl can fit inside standard dishwashers and the entire machine fits under your kitchen cabinets.

20 Beautiful Color Choices

The range of colors that the Artisan Series stand mixers come in means there's something for every kitchen. From delicate Lavender to powerful Blue Willow, this mixer complies with any decor or style.

Maximum Mixing Design

KitchenAid mixers have a 59-point planetary mixing action technology. This means that the flat beater, whisk, and dough hook hits 59 touchpoints as it rotates around the mixing bowl. This ensures that your food is thoroughly mixed, with nothing left on the bottom or sides.

Tilted Opening

The tilt-head design makes accessing your food and the attachment site easy and convenient. And a secure locking-in-place action ensures that the beater makes as much contact with your ingredients as possible during mixing.

Highly Versatile

The 10-speed settings mean that you can use this appliance for nearly any mixing need. From gently incorporating a cookie dough to emulsifying an oil-based salad dressing, the possibilities are pretty endless. Plus, 12 KitchenAid attachments allow you to turn the mixer into a cutting board, grain mill, or ice cream machine in the blink of an eye.
Most Attachments Sold Separately

The KitchenAid Stand Mixer includes the whisk, paddle, and dough hook , but the remaining 12 attachments are sold separately and building a good collection of useful attachments isn't inexpensive.

No Lifetime Guarantee

While KitchenAid says their appliances last a minimum of 15 years without any change in performance, they only offer a 1-year warranty. And should you need to use the warranty because of a product defect, the company does not cover shipping and handling costs. It can be pricy to have a KitchenAid mixer repaired.

Fewer Advanced Features than Professional Model

The KitchenAid Professional Model has a few advanced features and design benefits that you don't get from the Artisan model. The Professional models have a soft start feature that minimizes splatter. Fortunately, the Artisan mixer comes with a splash guard to keep things clean. Finally, the Professional models have built-in motor protection that will automatically turn off the mixer if it senses the bowl is overfilled.
KitchenAid Stand Mixer FAQs
The KitchenAid Stand Mixer is built to mix up perfect bread dough, cookie dough, and many more baked goods. Use the included paddle attachment for uniform cookie dough. And the bread hook can knead your yeasted bread doughs and saves your arms the strain of kneading by hand.
Tilt head and stand lift refer to the way the bowl and mixer head separate from each other. The Artisan and Classic KitchenAid mixers have a tilt-head system. This means that with the switch of a lever, the mixer head tilts backward to give you access to the mixing bowl.
The larger Professional series mixers, on the other hand, have a stand lift design. In this, a lever lowers and raises the bowl while the mixer head stays put. Because the professional models are already taller, this design keeps everything on one plane, so you don't need extra room to remove the mixing bowl.
The best KitchenAid for you depends on how you plan to use it. If you're a big-time sourdough baker who needs a machine strong enough to knead several batches of dough a day, then a Professional model would be great. The Professional 600 has a robust 575-watt motor and 6-quart mixing bowl that's ideal for big batches of hard-to-mix doughs.
On the other hand, if you're an infrequent baker who wants a machine to get the job done without taking up much counter space, the Classic Plus should fit the bill. At 4.5 quarts and 275-watts of power, this is an excellent starter mixer at a lower price point.
And if you're somewhere in the middle, looking for a reliable mixer for your weekend baking projects, Artisan mixers are great. 5 quarts offers enough space to make up to 9 dozen cookies at once. Plus, the 325-watt motor is plenty strong enough to whip up fluffy egg whites or whipped cream. The Artisan models come with all of the easy-to-clean attachments you need for regular baking.
For quality, it's hard to find a better kitchen mixer than KitchenAid. These mixers have withstood the test of time. They're trusted by professional bakers and home cooks alike to mix up reliable results with ease.
If you're looking for a durable workhorse of a stand mixer, then KitchenAid is worth the money. You won't have to replace the mixer within a few years, and you can rely on it for the toughest mixing jobs. Plus, the machines are easy to clean and store, making them ideal for any home.
There are a few different KitchenAid stand mixer models. They range from the higher-end Professional models to the Classic collection. At the lowest price point is the KitchenAid Classic Plus. This model has a 4.5-quart brushed stainless steel mixing bowl and a 275-watt motor. IT comes in 1 color, white.
The next step up is the line of KitchenAid Artisan mixers. Both models in this range have 5-quart mixing bowls and 325-watt motors. The Artisan Design model comes with a glass mixing bowl, while the Artisan has a polished stainless steel bowl. Both bowls have comfortable handles. Both machines also come with a flat beater, a dough hook, and a wire whip, though the Artisan Design attachments are burnished aluminum. The Artisan attachments are non-stick coated. The Artisan offers over 20 color options, while the Artisan Design comes in 5.
The next KitchenAid model is the Custom Metallic mixer. This 5-quart bowl comes in polished stainless steel. It has a 325-watt motor and comes in 3 color options.
Finally, you have the professional mixers. These models both have 6-quart mixing bowls. The Professional 600 comes with burnished aluminum attachments, a mixing bowl, and a 575-watt motor. The Professional 600 Design has a clear glass bowl, nonstick coated attachments, and a 550-watt motor.
The company also often has limited edition models in unique colors and patterns.
With over 20 color options available, you can add a real pop of color to your kitchen with a KitchenAid Artisan mixer. The most popular color is a retro pink Guava Glaze, with Aqua Sky close behind. For a more neutral look, the mixer also comes in Almond Cream, Cocoa Silver, Matte Grey, and classic White.
The most popular mixer attachments come with the mixer: the whisk, paddle, and dough hook. As for attachments you can purchase separately, the most popular is the spiralizer. This attachment slices vegetables like zucchini, carrots, and squash into curly noodles.
According to KitchenAid, their mixers have a lifespan of about 15 years. However, if appropriately cleaned and treated with care, your mixer could easily double that lifespan.
If you're budget-conscious, a refurbished KitchenAid mixer can be a great option. You get all of the quality manufacturing and materials of a brand-new mixer without the same price tag. Most refurbished models have minor surface defects that don't affect the machine's use.
No, there is not a lifetime guarantee with your KitchenAid mixer. Instead, your purchase comes with a full one-year warranty. The warranty covers the replacement of the whole machine or individual parts due to manufacturing defects and issues resulting from home use. The warranty does not cover shipping and handling costs to deliver the mixer to and from the repair location.
To truly maximize the lifespan of your KitchenAid mixer, it's best to do a bit of regular maintenance. First of all, cleaning it with warm soapy water after every use is very important. Be sure to check in any nooks and crannies that food might clog. Coated attachments are dishwasher safe. Any parts that contain aluminum, such as the wire whisk, must be cleaned by hand.
Over time, the mixer head and bowl can move away from each other. If this happens, your mixer attachment won't incorporate all of the food on the bowl's bottom into your dough. It's easy to adjust this by loosening a screw on the neck of the mixer. Other than this simple fix, your mixer doesn't need much special attention.
When opened, the mixer is 17½-inches tall. This should fit easily under kitchen cabinets.
The gears inside the machine are metal. They're strong enough to last decades, even with frequent use.