Vitamix e320 Blender Review
Is the Vitamix e320 worth the investment?
We participate in Amazon's affiliate program and may receive a small commission if you click our links and purchase.
It's almost impossible to talk about powerful home blenders without mentioning Vitamix. The brand name is a symbol of a high-quality blending for home cooks and professional chefs.
And this glowing reputation is well-earned. The nearly 100-year-old company has made a name for itself, producing some of the best blenders for home cooks and professionals on the market today.
Are you looking for a long-lasting, all-purpose blender to use for everything from smoothies to coffee beans? Then there's a Vitamix for you. With the company's sterling reputation and countless die-hard fans, the question is not, "should I get a Vitamix" but rather, "Which Vitamix is best for me".
The Vitamix Explorian e320 is a fantastic and more affordable option. How can you be sure that this is the blender for you? Let's dig into the key features, pros, and cons of the e320.
But first watch this e320 video overview from Vitamix: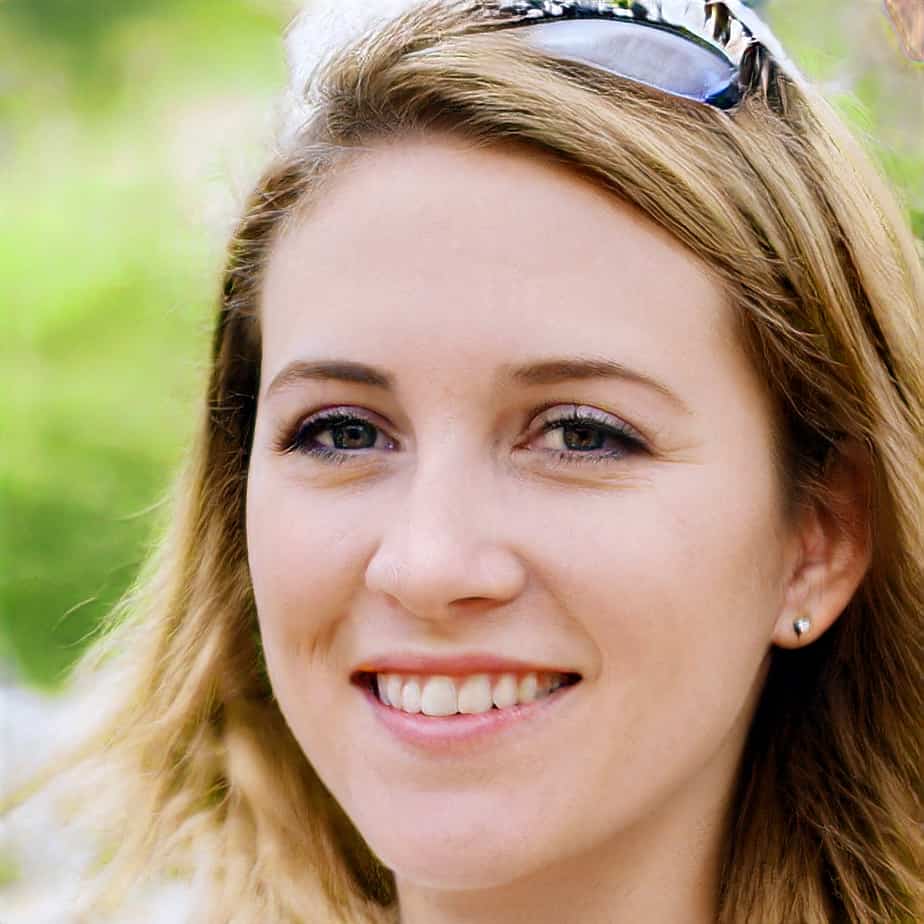 Vitamix e320 Blender Highlights
The Explorian e320 is a great all-purpose, no-nonsense blender. From creamy vegetable soups and silky smooth homemade ice cream to fluffy dips and even ground grains and spices, this blender can handle whatever you throw its way.
The e320 is the larger option in Vitamix's new Explorian line, with a spacious 64-ounce container. This line helps make the Vitamix blending power available to a broader audience.
Like its cousin the e310, the Vitamix e320 offers many of the hallmarks of Vitamix quality and construction, but without added features like wifi compatibility and presets. The e320 has a 2.2-horsepower engine, which you'll also find on pricier professional blenders like the Vitamix 7500.
And like the 7500, the e320 has hardened stainless steel blades and an extra-large container that makes it strong enough to pulverize even the most solidly frozen ingredients.
If you want an affordable appliance that can efficiently blend without fuss, then the e320 might be for you. What this blender lacks in fancy technology, self-detecting features, and a touch screen interface, it makes up for in reliability and ease of use.
2.2 Horsepower Motor

The e320 has one of the most robust motors available on household blenders at 2.2 horsepower or 1640 watts. Even Vitamix competitor Ninja's strongest motor on the Professional Countertop Blender only offers 1100 watts at peak power.

The most ardent smoothie makers will have their bases covered by the e320 motor's rigor. Watch your blender turn frozen-solid fruits into creamy, colorful smoothies in mere seconds. The e320 is the answer to handling hard-to-process ingredients without a hiccup.

The e320 is slightly cheaper than the Vitamix 5200, one of the longest-standing Vitamix products. And still, the 5200 only offers a two horsepower motor, with many of the same accessories and other features.
Easy to Clean

The BPA-free Tritan pitcher and stainless steel blades are 100% dishwasher safe--lid, tamper, and all. But there's no need to run your dishwasher to clean this blender. Squirt in a dollop of dish soap and add hot water, blend for 60 seconds, and your Vitamix is good as new.
Stainless Steel Blades

Vitamix blades are built to last. The laser-cut stainless steel is strong enough to handle solid ingredients without dulling or bending. And if you have a bit of Vitamix sticker shock, you can rest assured that this blender will stay strong for years.

10 Distinct Speeds for Every Need

The 10-speed options on the e320 make this blender impressively versatile. Select a speed from one to ten. You can increase the power as you blend with a light touch of the dial. And you aren't limited to just ten speeds, either. The blender speed dial smoothly turns, providing the ability to select speeds between the pre-set intervals.
64oz Low-Profile Container

Despite having plenty of room for big batches of nut milk, soups, and sauces, the e320 container fits easily below your kitchen cabinets. And it's stylish enough to keep on your counter at all times, which is helpful since you'll probably be using your new blender from breakfast to dessert.

Plus, the large low-profile Vitamix container makes it easy to get everything out of the blender. Food is less likely to get stuck under the blades thanks to the wide base. 64 ounces offers room to blend up big batches of your favorite meals or whip up enough of your signature smoothie to satisfy 4 or more hungry people.

Handy Tamper

The tamper is a Vitamix signature accessory. And it's yet another reason that this company dominates the blending market. Use the hardy plastic plunger to push food towards the blades during blending. This way, your food blends smoothly and you don't have to stop to scrape down the sides continually.
Grind Grains, Spices, and Beans

Don't stop at smoothies! The e320 is powerful enough to pulverize whole grains, dried spices, and even coffee beans. With this blender, there's no need to buy a spice or coffee grinder. And you'll always have the potent flavor of freshly ground spices and beans at your fingertips.

Self-Heating

Turn a chilled soup warm and toasty right in your blender. The blade friction heating in this model can warm your soup for lunch or dinner within 6 minutes.
Good Value

At one of the lowest price points for Vitamix, the e320 is an excellent value. This blender has the same horsepower, cleaning, and storage capabilities as some of the company's professional blenders, at less than half the price. It accomplishes all the work of a regular home blender, without the steep Vitamix price tag.

High-Powered Motor

The 2.2-horsepower motor does not disappoint. Paired with a range of 10 blending speeds, the e320 easily meets your chopping, puréeing, and whipping needs.

Dishwasher Safe

It's up to you to use the blender's self-cleaning capabilities or to pop the container in the dishwasher. However you cut it, the e320 is one of the easiest blenders to clean.

Compatible

The e320 has a personal cup adaptor to make individual smoothies and soups to take on the go. The base also works with most other Vitamix products, including the classic Legacy Series blenders.

Speed Dial

Ten speeds that range from gentle to super-fast allow you to choose your desired consistency and maintain control of the blend.

Pulse Feature

Use the quick-pulse feature to chop vegetables or make chunky salsas and sauces. While the e320 can pulverize anything into a smooth consistency, the pulse feature helps add some texture to your meals.
Simple Interface

Most newer and pricier Vitamix models have a slew of high-tech features, including touch screens, wifi-compatibility, self-detecting containers, and timers. The Experian e320 keeps things simple with a low-tech interface. In return, your wallet stays full and happy.

No Presets

Some Vitamix models offer recipe presets to perfectly blend smoothies, soups, salsas, and other typical dishes. But the e320 leaves that in your hands. Fortunately, the ten blending speeds offer enough range for nearly any blending job.

Slightly Louder

The e320 is a bit louder than Vitamix's more expensive professional models. It's only lounder by a few decibels and most noticeable at faster speeds.
The Vitamix e310 and e320 are the two members of the Explorian line. They are essentially the same product, with one exception. The e310 has a 48-ounce container, while the e320 has a 64-ounce container.
The 64-ounce container is preferable if you regularly cook for more than 2-3 people or prepare large batches. The e320 is ideal for meal preppers, large households, and big appetites.
Yes! Warm a cold puréed soup in 6 minutes.
This blender is straightforward to use, with no fancy settings or distracting buttons. Simply add your ingredients, including enough liquid to keep things moving inside the container, flip the switch, and start blending. You can adjust the speed dial as you go, starting at one or two and working your way up to 10.
Use the tamper to push the blender's contents towards the blades, so everything gets blended smoothly.
When you're done, rinse the container. Add a drop of dish soap, some warm water, and blend on high speed for 60 seconds. Just rinse and dry, and you're finished. Or, you can pop the container, lid, and tamper directly into the dishwasher.
Purchased new, the Vitamix e320 comes with some useful accessories. First, you'll get the standard tamper. And, of course, the 64-ounce container and 2.2-horsepower blender base. Plus, two 20-ounce dishwasher-safe plastic to-go cups with lids and an adaptor to make single-serving batches.
The blender also comes with Vitamix's First Blends booklet. This handy recipe book includes tasty sweet and savory dishes to make the most of your new appliance.
This sleek and countertop-ready blender comes in two colors: classic black and flashy red.
The Vitamix e320 includes a 7-year full warranty. The warranty covers operational issues related to household use of the machine. Keep in mind that you may not be protected if you purchase a refurbished or used e320.