Hamilton Beach Blender Review
How does the budget-friendly blender stack up?
Hamilton Beach is a well-known name in the home appliance space. Their product line ranges from blenders to coffee grinders to popcorn poppers. Catering to both home cooks and professionals, Hamilton Beach offers lower-cost products with a trusted brand name.
Their blender prices come in well below competitors like Vitamix and Blendtec. And while there are limits to the features and technology in Hamilton Beach's products compared to more expensive competitors, these blenders are nothing to overlook. This review covers everything you need to know about the Hamilton Beach Wave Crusher Blender so you can decide if it's the right appliance for your smoothie-making needs.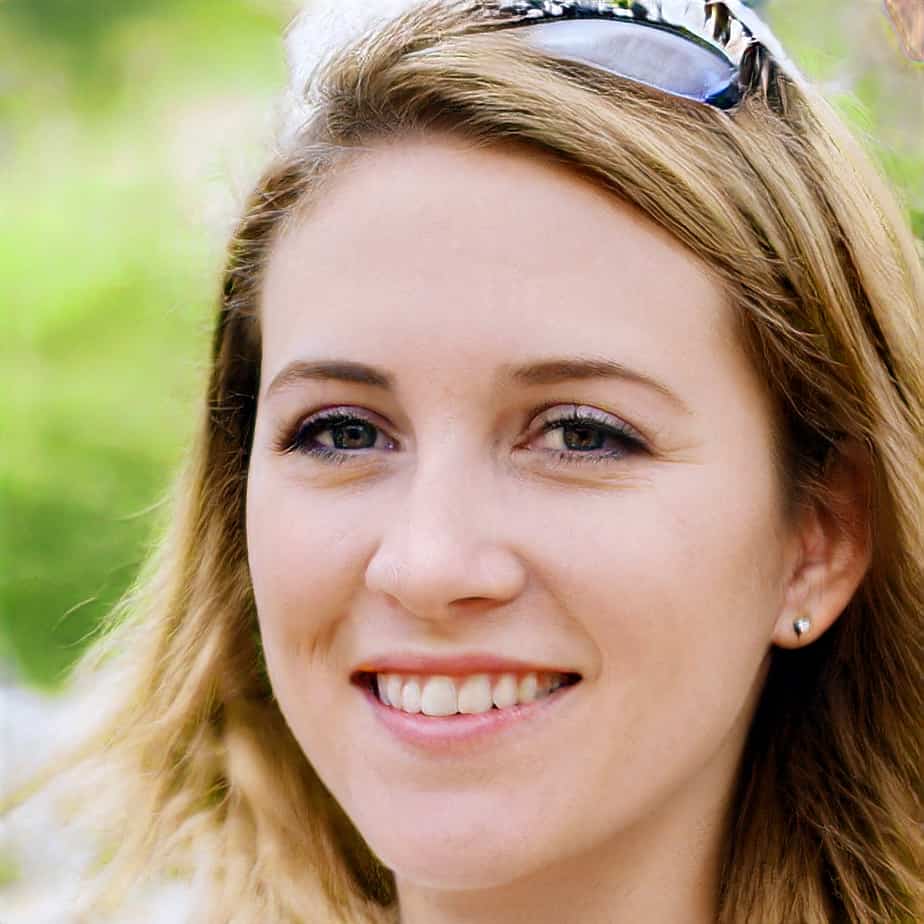 Hamilton Beach Highlights
The Hamilton Beach Wave Crusher Blender is a highly versatile appliance. With 14 blending functions and a moderately high-speed motor, this blender does everything from whipping up refreshing drinks to puréeing warm soups. It's also specially designed to expertly crush ice into smooth drinks with consistent results every time. This feature makes the Hamilton Beach Wave Crusher the best option for regular smoothie drinkers and home bartenders.
The compact blender is also great for people who value efficiency and storage space. It's dishwasher safe and has convenient cord storage, making it a practical option for anyone with a small kitchen. This blender is an excellent value for its reasonable price tag. If you're looking for a powerful, no-frills blender that won't break the bank, the Hamilton Beach Wave Crusher might be the best choice for you.
Heat-Resistant Glass Container

The blending container is made with thick, sturdy glass that is heat resistant and tolerant to extreme temperature changes without fear of cracking. That means your blender container can go straight from the hot dishwasher to mixing up a batch of frozen fruit smoothies in no time.
Wave Action System

Hamilton Beach's patented blending system can chop, mix, and purée your ingredients smoothly without requiring you to stop and stir throughout the process. Blending takes less time when you can leave the rubber spatula out. Without having to scrape down the sides multiple times during cooking, you can whip up drinks for a crowd in minutes.
Mess-Free Spout

When you're done blending and ready to dig into your fresh fruit smoothie or daiquiri, there's no need to worry about making a mess. The blender jar is designed with a clean, drip-free spout for easy pouring directly into your glass.

14 Blending Functions

The blender interface offers 14 one-touch blending functions to choose from. You can start with low-impact chopping, which is ideal for anything you'd like to maintain some texture, like chopped vegetables for a salad. From there, the speed options go all the way up to ice crushing, which will pulverize whole ice cubes for frosty drinks. In between, select from purée, stir, whip, grate, grind, and more. This array of functions is a leg up over pricier blenders from legacy brands like Blendtec.
Cost

The low price of this high-speed blender is a primary attraction. At under $50, this blender is still well made with glass and stainless steel. While you can find refurbished versions of the Wave Crusher, a new model is worth the few extra dollars to get the most out of its lifespan.

Dishwasher Safe

Being able to pop your blender container and lid directly into the dishwasher for cleaning is a significant advantage. And it's not a standard feature even on more expensive blenders like the Vitamix 7500.

Stainless Steel and Glass Construction

Despite its price, the Hamilton Beach blender is made with high-quality materials. The blender base uses stainless steel, while the blender container is crafted from thick, sturdy, and heat-resistant glass. This makes both the blender base and container easy to clean and resistant to breakage.

Blending Presets

The blender comes with 14 pre-set blending options that cover you from rough dicing to ice crushing. As a result, this blender is endlessly versatile in the kitchen. Chop up fresh salsas or make perfectly icy margaritas all in one countertop appliance. This is the high-end functionality that you pay big bucks for in competitors like the Vitamix 750.

Easy Storage

The blender design is very compact. It has easy storage for its 2-foot cord, so there's no danger from a mess of electrical cords all over your kitchen counter. The blender and base also stand less than 15 inches high. So the appliance fits snugly under standard kitchen cabinets. This is another advantage over expensive models like the Vitamix 5200, which doesn't have a low-profile design to sit under cabinets.

Well Tested Motor

Hamilton Beach tested the 700-watt motor and successfully blended 8,000 frozen drinks without a hiccup. While not the most powerful home blender, 700 watts is enough to break down very solid pieces of frozen food and ice.
Loud

Depending on the speed and blender contents, this blender can be noisy. It might not be the best choice for an early-morning smoothie maker trying not to wake the kids.

Smaller Size Container

While the more compact design of this blender makes it great for storage, it also has some drawbacks. The 40-ounce container is smaller than other home blenders. For example, the smallest Vitamix model, the e310, offers 48 ounces of blending space and still fits under your kitchen cabinets.

Some Plastic

While most of the blender base is made with stainless steel and the pitcher is a hardy glass, there are a few internal pieces made from plastic that may not hold up to high-volume use. Long-time Hamilton Beach users have experienced problems with individual pieces breaking down. If this happens, however, individual parts can be purchased through the manufacturer for easy repair.
The Hamilton Beach Wave Crusher Blender is available in two colors: Black and Stainless Steel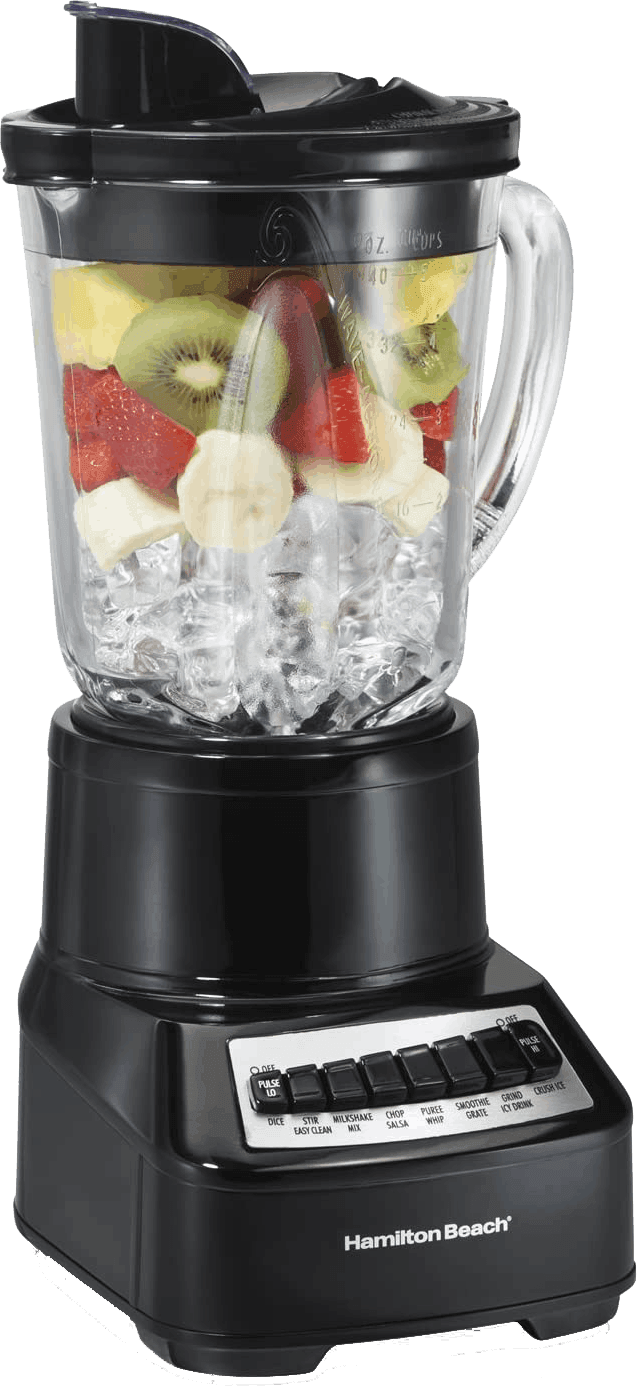 Black
Stainless Steel
Hamilton Beach Blender FAQs
Hamilton Beach blenders might not have the multi-horsepower motors and sleek digital interfaces of other blenders on the market, such as the pricey Vitamix A3500. However, at a fraction of the price, Hamilton Beach offers a versatile and reliable appliance that makes reliably delicious smoothies and other blended treats. These blenders are an excellent value for first-time blender owners who don't want to shell out big bucks for a new appliance. College students and apartment dwellers with limited storage space or budgets will appreciate Hamilton Beach blenders.
Hamilton Beach blenders are on the lower end of the price spectrum. Most models are well under $50. Compared to one of the least expensive Vitamix models, the e320, which rings in at over $200, Hamilton Beach is a steal!
This blender comes with the basics: the motor base, glass jar, easy-pour lid, and a helpful drink recipe booklet. There are no blender accessories included. However, if you're looking for a single-serve blender or a travel-sized container, users have had success attaching a standard-mouth mason jar to the blender base. Whip up your morning drink in the inverted jar, turn it over, pop on the mason jar lid, and it's perfect for taking on the go!
If you're looking for a more well-accessorized blender, something like the Ninja Mega Kitchen System Blender might be up your alley. This blender comes with two single-serving cups with travel lids and a food processor attachment to cover all of your blending bases.
Yes, the blender container and lid are 100% dishwasher safe.
The blender container is clear glass, while the motor base is made with shiny stainless steel and black plastic. There are no other color options available.
This blender is primarily designed for crushing ice into smooth, chilled beverages. While the heat-resistant glass jar can stand up to hot ingredients, the blender itself will not warm your food. For that feature, you may want to investigate the high-tech Ace Blender from Instant Pot. Most legacy and new Vitamix models also have friction heating technology, including the tried-and-true Vitamix 5300. These models can warm cold soups to a serving temperature in about 7 minutes.
The blender comes with a 3-year warranty from the manufacturer.