Nutri Ninja Blender Review
How does the Nutri Ninja stack up to the competition?
The SharkNinja brand is a leader in making high-quality products for the modern home. Ninja, in particular, is known for its innovative, user-friendly countertop appliances.
From air fryers to pressure cookers, you can outfit your entire kitchen with Ninja products. Ninja appliances are well made, full of useful features, and easy to clean and operate. They make cooking delicious, nutrient-dense recipes at home simple and fun.
And the Ninja line of blenders is no exception. Today we're reviewing the Nutri Ninja, the brand's leading single-serve blender. From color options to storage to power, this is everything you need to know to decide if the Nutri Ninja Blender is right for you.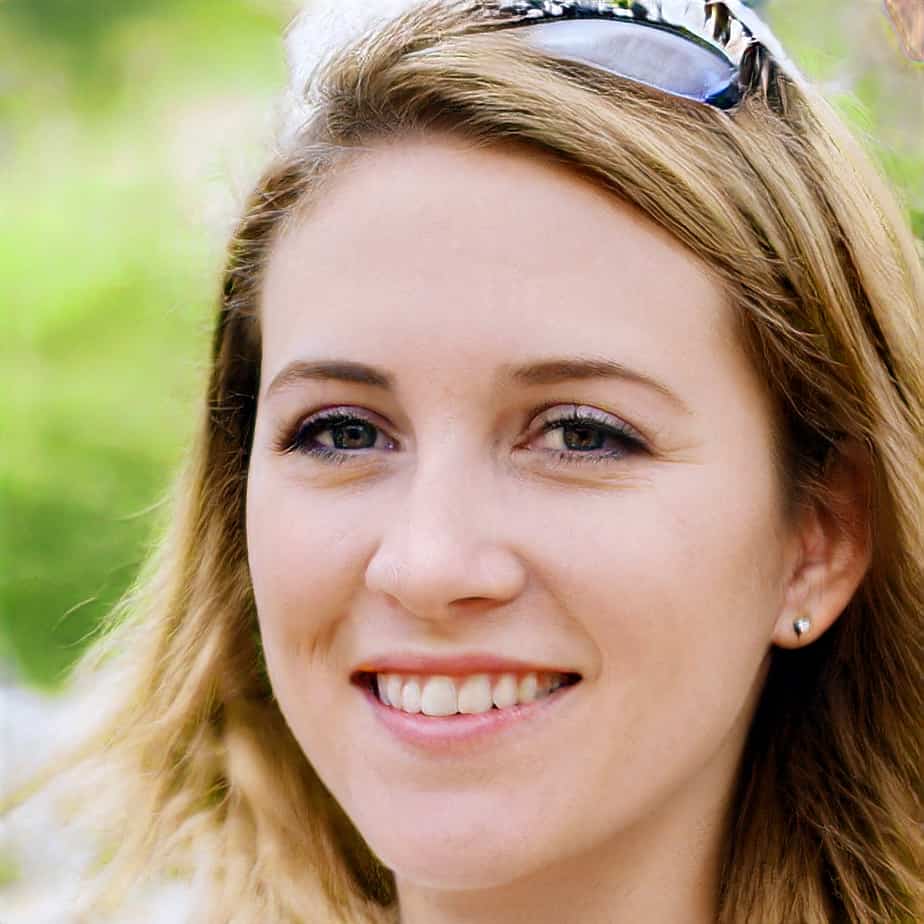 Nutri Ninja Blender Highlights
The NutriNinja blender is one of the best single-serving personal blenders in terms of power, construction, and price. This blender is fully equipped with two single-serving blending cups, a 1000-watt motor, and Auto IQ technology. And it's designed for smaller home kitchens. Plus, this blender is sturdy enough to hold up to frequent, high-volume use without fail.
The Nutri Ninja is as easy to clean as it is to use for quick and refreshing fruit smoothies. College students and apartment-dwellers will appreciate the blender's compact design. The personal blender is easy to stow away in even the most cramped kitchens. But it also takes up minimal space right on your kitchen counter.
And despite its narrow profile, this blender packs some serious power. It can turn solidly frozen fruits and vegetables into creamy, colorful purées in minutes. The best part? Thanks to blending presets, all you have to do is hit a button and walk away.
Auto IQ Technology

Auto IQ Technology is Ninja's answer to blending presets from competitors like the Vitamix A3500 or the Instant Pot Ace Plus Blender. With one touch of a button, the Nutri Ninja delivers drinkable nutrition. The blender automatically shifts speeds, pulses, and pauses to break down whatever ingredients you fill it with.

This feature is especially great for busy mornings. There's no need to babysit the blender or regularly stop and scrape down the sides with a spatula. This built-in preset is a handy feature that pricier competitors like the Vitamix 7500 don't have.
Pro Extractor Blades

Blades are an essential feature of every blender. And the Nutri Ninja Auto-IQ blender blades are especially noteworthy. Ninja calls them pro extractor blades for a reason. The long, sturdy blades protrude deep into the blending cups. This makes for better blending of hard-to-crack ingredients like ice, seeds, fruit skins, and even stems.

So go ahead, stick the whole kale leaf into your smoothie, stem and all. The result will be smooth and consistent every time, thanks to the pro extractor blades.
Light Weight

The Nutri Ninja weighs in at 5.6 pounds, including the motor base, blender cups, and lids. This is less than half the weight of competitors like the Vitamix e320, which weighs a hefty 13 pounds. The Ninja's lightweight design makes this blender easy to transport and stash away.

1000-Watt Motor

1000 watts of power in the motor base means that this blender is equipped to break down even the most challenging, most fibrous, or frozen ingredients into a smooth consistency. Use the Nutri Ninja for fruit- and veggie-packed green juices, creamy nut butter, and much more.
Two Portable Blending Cups

Choose from a squat 18-ounce to-go cup or a more generous 24-ounce blending cup for your blends. Both offer plenty of room to make filling single-serve smoothies.

Plus, in busy households, having two cups is a significant benefit. Without adding an extra dish or having to wash out the blender (as you would with a standing blender such as the Vitamix 5300), you can whip up two distinct smoothies in no time. This way, everyone gets to customize their own breakfast with little extra work.

Push Button Control

Other single-serving personal blenders, such as the NutriBullet, operate with a push-to-blend system. However, the Nutri Ninja has a push-button control panel. This gives the user more control over blending speed and the resulting consistency.

Use the pulse feature, Auto-IQ button, or the two blending speeds to create your ideal blend every time.

Dishwasher Safe

The Nutri Ninja is as easy to clean as it is to use. Both BPA-free blender cups, lids, and the pro extractor blades are dishwasher safe. Simply pop them directly into the top rack of the dishwasher.

To clean the blender base, all you need is a warm damp towel to wipe away any visible food or debris.
Plenty of Power for Personal Use

1000 watts may not sound like much compared to the Vitamix 750's 2.2 horsepower (1600-watt) motor. But in fact, it's quite a bit of power for a single-serving blender. After all, the Vitamix 750 has to break down the contents of a 48-ounce container. That's large enough to feed a family of four! The Nutri Ninja, on the other hand, only blends up to 32 ounces. And that's only if you purchase the larger container. The standard blender comes with 18- and 24-ounce containers. Ultimately, 1000-watts is plenty of power for single-serving smoothies, soups, dips, and more.

Automatic Programs

The Ninja's Auto-IQ technology offers an automatic program to do the hard work for you. This is an unusual and advanced feature, even among higher-end and more expensive blenders. This feature makes the Nutri Ninja easier to use than competitors like the NutriBullet, which you have to hold down to blend. However, Auto-IQ doesn't have quite the same range of presets that you'll find on advanced appliances like the Blendtec Total Blender, which offers 6 pre-programmed settings and 10 variable speeds.

Two Manual Speed Settings

The two-speed settings on the Nutri Ninja control panel also set it apart from other single-serving blenders. Choose from the standard "Blend" for concoctions that are easier to mix. Or, for hard-to-blend ingredients like frozen fruit, nuts, or ice, go all the way to "Ultra Blend" for an extra boost. With these two easy-to-use buttons, you can maintain control over your blend.

Easy Storage

The Nutri Ninja is a compact, easy-to-store home blender. The entire assembled blender sits comfortably under standard-height kitchen cabinets. But if you don't want your flashy blender on display at all times, you can also tuck it away into a pantry or cupboard. Larger blenders like the Vitamix 5200 aren't designed for under-counter storage. This can be problematic for small kitchens.

Pulse Function

The pulse button on the interface means you can use the NutriBullet like a food processor. Pulsing gives you more control over the blend. With it, you can retain texture in whatever you're processing. This feature is only available on NutriBullet Blenders, not the single-serving Pro or Rx models.

Easy to Clean

All the blending components on the Nutri Ninja are dishwasher safe. Simply place the blending cups, to-go lids, and even the blades into the dishwasher top rack. To clean the blender base, apply a damp cloth. Being dishwasher safe is a significant benefit to the Ninja line of products. Even more expensive models like the Vitamix e310 aren't dishwasher-friendly.
No Accessories

Compared to Ninja's fully-equipped Mega Kitchen Series Blender, the Nutri Ninja comes up short on the accessory front. Ninja's other blender can be transformed into a powerful food processor, single-serving, or upright blender. The Nutri Ninja, on the other hand, is limited to personal blending only. Of course, this may benefit those with limited storage space or who already own a food processor they love.

Limited Color Options

The Nutri Ninja comes in just one color scheme. It's a neutral and sleek combination of stainless steel and black plastic. But if you're someone who likes to match all his appliances and kitchen cabinets, you will be limited by the Nutri Ninja color options.

Small Container Size

For the buyer interested only in single-serving blenders, the Nutri Ninja's smaller container size won't be a deterrent. But if you're looking for a blender that you can grow with and use for larger batches, the Nutri Ninja might not be the best choice for you. Even with the bigger 32-ounce cup (sold separately), you won't be able to make more than 2-3 servings of smoothies in one blend.
In design and use, the Nutri Ninja is similar to the NutriBullet blender. Both are personal blenders with single-serving to-go cups. They also have similar bullet-like compact designs for easy storage. And both models are simple and straightforward to use.
However, the Nutri Ninja offers a more powerful motor and more blending options than the NutriBullet. Ninja's 1000-watt motor trumps the NutriBullet's 600 watts. And the Ninja's Auto-IQ technology and two blending speeds give the user much more control. With the NutriBullet, the only option is the press the blending cup down into the motor and blend away. There are no buttons or speeds to choose from.
The NutriBullet might be better for someone looking for a straightforward, pared-down blender. But at close to the same price point, the Nutri Ninja comes with a few more helpful features with all the convenience of a personal blender.
The Nutri Ninja is a countertop blender, not a food processor. However, you may be able to use the Nutri Ninja in place of a food processor for some recipes. For example, the pro extractor blades can whip up a smooth pesto sauce made with fresh herbs, hard nuts, and grated cheese.
However, other products, like pie or pasta dough, for example, won't come together as well in the narrow blender cups on the Nutri Ninja blender. You'll need a food processor for these recipes.
If you're looking for a blender that does both, Ninja does make an all-inclusive Mega Kitchen System. This includes a food processor attachment, single-serve cups, and an upright blender.
This blender is an affordable option. You can find new Nutri Ninjas available for $50 to $100. This is an excellent value for regular smoothie makers without a ton of storage space.
Yes. The Tritan plastic blender cups are easy to clean in the top rack of the dishwasher. You can also clean the to-go cup lids and the pro extractor blades in the dishwasher. The blender base can be simply wiped clean with a warm, wet cloth.
This blender only comes in one color scheme: black and silver. The motor base is a shiny, sleek stainless-steel with black plastic finishes. The blender cups are clear, shatter-resistant plastic with black plastic to-go lids.
The Nutri Ninja comes with a one-year limited warranty. This covers repair or replacement of defective components, as deemed by SharkNinja. The warranty expires one year after the original purchase date.
The box contains the blender base, two single-serving blending cups (one 18-ounce cup and one 24-ounce cup), and two screw-on to-go lids. For larger-batch blending, you can buy a separate 32-ounce Nutri Ninja cup separately.
Some users do complain that this blender is louder than others they've used. Noise may be a concern if you're planning to use your blender in the early mornings while others are asleep. But in general, you can't escape some amount of noise from blending smoothies. Luckily, the motor and blades' strength on the Nutri Ninja means that you won't have to blend for very long!