NutriBullet Blender Review
See how the NutriBullet Blender compares to the competition
You may associate the name NutriBullet with personal blenders and a sleek bullet-shaped design. But that's not all this brand has to offer. The NutriBullet ZNBF30400Z Blender is an upright, fully-equipped multiple-serving countertop blender. It provides the convenience of NutriBullet's smaller models, with some useful upgrades.
If you're wondering whether the NutriBullet Blender is powerful enough for you, then read on. This review covers the NutriBullet Blender's features, ease of use, and design. In the end, you'll know if this is the blender for you.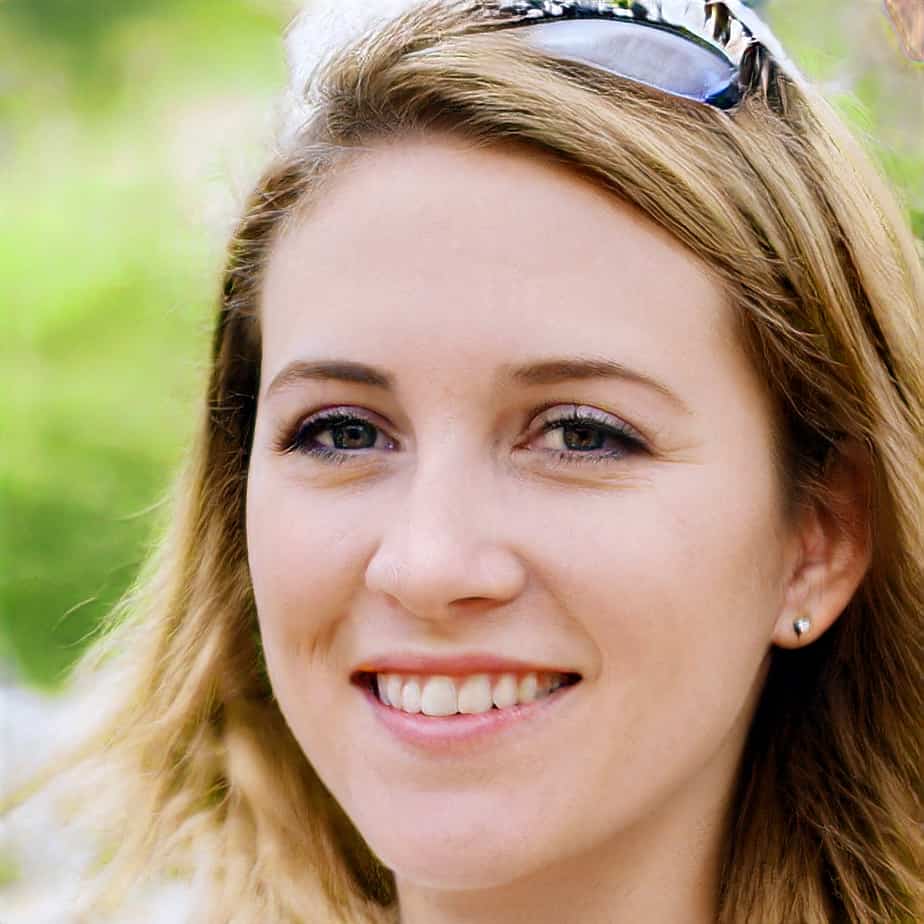 NutriBullet Blender Highlights
The NutriBullet Blender is a fully-equipped, reasonably priced countertop blender. This model combines NutriBullet's expertise in smoothie making and nutrient extraction with the size, strength, and design of a high-powered upright blender.
It has a robust 1200-watt motor base, stainless-steel blades, and a BPA-free pitcher. These features make this an excellent option for regular smoothie makers. NutriBullet's cyclonic action system breaks down smoothie ingredients in a snap. Ultimately, this blender brings the power and sleek design of NutriBullet's single-serving machines to a larger scale with even more power.
If you're looking for a blender designed to make nutrient-dense, consistent smoothies at an affordable price, the NutriBullet Blender might be perfect for you.
Multiple Precision Speeds

The NutriBullet Blender offers three precision speeds. Choose from low, medium, or high power and retain full control of your blend. Low speed is perfect for roughly chopping vegetables or fruit with some texture. And high power can turn an entire pitcher of frozen fruit into a fluffy, drinkable smoothie in minutes.

These precision speeds are an advanced feature in the NutriBullet product line. Their most basic single-serving blenders have a push-to-blend design. This requires the user to stand by and apply pressure to activate the motor. At the same time, you'll also find competitor blenders with many more speed options than three. For example, the Vitamix a3500 speed dial goes up to 10.
64-Ounce Blending Pitcher

64 ounces is a spacious blending pitcher. It's big enough to make smoothies that feed four or more. Its size makes the NutriBullet ZNBF30400Z great for families. It's also handy for anyone who likes to prepare large batches of food or meal prep.

For comparison, the Vitamix 7500 also offers a 64-ounce pitcher at nearly 4x the cost. And the similarly expensive Vitamix e310 is only compatible with a 48-ounce pitcher.
1200-Watt Motor Base

At the highest speed, the NutriBullet Blender delivers 1200 watts of power. This is enough to handily pulverize frozen fruit and raw vegetables into drinkable nutrition. It's also a stronger motor than the Ninja Blender's 1000-watt base.

Recipe Book Included

The NutriBullet team knows precisely the kind of meals this blender can whip up. Every purchase includes a colorful recipe book full of delicious, nutrient-dense dishes. Use the book to inspire your blender use. From jewel-toned smoothies to creamy soups and sauces, the NutriBullet recipe book helps you make the most of your new appliance.

Dishwasher Safe

Rinse the blender pitcher and lid after use, then pop them into the dishwasher for easy, hands-off cleaning. Then wipe down the blender base with a warm damp towel. This feature makes the NutriBullet Blender one of the easiest to clean options on the market.
Stainless Steel Blades

The pitcher contains a double-layer stainless steel blade designed for optimal nutrient extraction. These blades are built to last. They can stand up to frozen and hard-to-blend ingredients like nuts and ice. They're also easy to replace if the motor outlasts the blades. You can buy replacement blades through the NutriBullet website. They're easy to install at home with a screwdriver.

Low-Profile Design

The blender will fit under your kitchen cabinets. You can store it on your counter for easy access every day or keep the blender in a pantry or cabinet out of sight. Either way, the appliance is easy to store, even in small home kitchens. The much higher-priced Vitamix 5200 doesn't offer this low-profile convenience.
Easy to Clean

Being dishwasher safe is a significant benefit when it comes to household blenders. Even high-end models like the Vitamix 750 can't go in the dishwasher. The NutriBullet, however, is entirely dishwasher safe, pitcher, blades, lid and all. The blades are also built into the pitcher for simple cleaning.

Easy Assembly

Another NutirBullet Blender feature that gives this model an edge over comparable products like the Ninja Blender is its straightforward assembly. The Ninja has a detachable blade tree. The NutriBullet blades, on the other hand, are attached to the bottom of the pitcher. So there's one fewer component to clean and potentially lose. The company has also done away with the original NutriBullet design with a removable gasket. The gasket was hard to clean and caused leakage problems.

Nutrient Extraction Technology

The core technology behind NutriBullet design is nutrient extraction. Every machine has the power, blades, and an efficiently-shaped container to maximize nutrient extraction. The blender container is designed for cyclonic action. With cyclonic action, when the food at the bottom of the blender (near the blades) gets broken down, it moves up to allow larger food to come down towards the blades. This cycle encourages uniform blending without having to adjust the blender contents.

Tamper Included

Another feature that diminishes the amount of work you have to do is the included tamper. This stiff plastic wand fits into the whole on the blender lid. Use it to push food down towards the blades during blending without fear of damaging the tamper. This saves you the hassle of stopping to scrape the sides clean with a rubber spatula.

Pulse Function

The pulse button on the interface means you can use the NutriBullet like a food processor. Pulsing gives you more control over the blend. With it, you can retain texture in whatever you're processing. This feature is only available on NutriBullet Blenders, not the single-serving Pro or Rx models.

Vented Lid

A clear plastic cap in the blender lid is the perfect opening. You can insert the tamper or add ingredients mid-blend. As long as you don't fill the pitcher beyond the maximum fill line indicated and the blender contents are too hot, you can safely remove the plastic plug during blending. This makes it easy to drizzle in oil for emulsified salad dressings or more liquid for a fruit smoothie.
Limited Speed Options

The three precision speeds might be an upgrade from the NutriBullet Pro or Rx blenders. However, it still pales in comparison to some competitors. For example, the Vitamix e320 offers 10 variable speeds for blending everything from chunky salsas to smooth nut milk.

No Blending Presets

The NutriBullet Blender is also limited in pre-programmed blending options. Many high-end blenders, like the Instant Pot Ace Plus Blender, include several blending presets. These allow you to select a recipe, from frozen desserts to hot soups, with one touch. You can then walk away and trust that your blender knows what to do, no babysitting required. The NutriBullet, however, only has three speeds and a pulse feature to choose from. However, for the cook who likes to keep an eye on her blend, this may not be a drawback.

No Accessories Included

The NutriBullet Blender does not include the accessories available in similarly-priced competitors. The Ninja Kitchen System, for example, transforms from an upright blender to a food processor to a single-serving blender with a quick change of components. There is an option for more versatility with the NutriBullet, however. You can buy separate single-serving cups and blades that fit on the motor base. There is no food processor attachment for the NutriBullet Blender.

No Warm Setting

This blender is built for smoothies. It's perfect for blending chilled drinks and cold meals. But if you're looking for friction heating to warm chilled soups to servable temperature, you'll have to look elsewhere. The NutriBullet Rx offers this feature as does the Ace Plus Blender from Instant Pot and many Vitamix models, including the e320.
NutriBullet Blenders are an excellent option for smoothie makers. It's hard to find a more powerful, well-designed appliance for smoothie making at this price point. Sure, it may not have all the bells and whistles of pricier competitor options, like the Vitamix 5300. But it does produce reliable results with your favorite fruits, vegetables, and liquids for healthy, vitamin-packed morning meals.
If you're looking for a countertop blender to make totally smooth nut butter or grind coffee beans, a more powerful blender might be better. You'll end up paying more, of course. For example, the Blendtec Blender, several times the price of the NutriBullet, can pulverize seeds and replace your coffee bean grinder.
The NutriBullet Blender offers more power and a more streamlined design than Ninja. NutriBullet's 1200 watts exceeds Ninja's 1100-watt motor. Plus, Ninja's detachable blades make assembly and cleaning more of a hassle.
If you care about accessories, however, Ninja might be more attractive to you. The Ninja blender can double as a food processor and single-serving blender with the Mega Kitchen System.
The NutriBullet ZNBF30400Z has more advanced features and design than the NutriBullet Pro. The NutriBullet Pro is a personal-sized blender with a 900-watt motor. The NutriBullet Blender includes a 64-ounce, multiple-serving pitcher and 1200-watt motor.
Ultimately, these two models are built for different uses. The NutriBullet Pro offers no pulse control or speed options. It's the most pared-down personal blender you can find. It's not the most powerful, but it's reliable and perfect for small households. The NutirBullet is its larger, stronger, more robust cousin. It's better suited for large-batch, more precise, blending, and feeding more mouths.
Yes, this blender is 100% dishwasher safe. The blades are connected to the base of the pitcher. Simply rinse out the pitcher and lid and wash both in the dishwasher.
There are two neutral color options for the NutriBullet Blender. It comes in dark grey or all black. The blender pitcher is clear dark-tinted plastic with a black lid and handle. Both color schemes are sleek, clean, and modern.
The blender includes a 1-year limited warranty or electronics protection plan. Keep in mind that customers must contact NutriBullet customer service to activate the warranty.
With the pitcher connected to the motor base and lid on, this blender sits at just over 16 inches tall. This design means the blender can fit below standard-height kitchen cabinets.
The NutriBullet Blender on its own does not come with any accessories. The box contains the motor base, 64-ounce pitcher, vented lid, plastic tamper, and a recipe book.
However, for a few more dollars, you can buy the NutriBullet Blender Combo. This package includes everything listed above plus a 32-ounce to-go cup, a 24-ounce cup, two to-go lids, and easy twist extractor blades. The blades attach to the NutriBullet motor to adapt the blender for single-serving.
These accessories transform the already powerful NutriBullet blender into a convenient personal blender as well. Smaller containers make blending smaller recipes, like pesto or salad dressing, much more manageable. The food stays close to the extractor blades for easy blending that doesn't require you to stop and adjust the blender contents.
Yes, the NutriBullet Blender base is compatible with the NutriBullet 56-ounce container. You can buy this smaller container separately. Or, the NutriBullet Blender Combo turns the blender base into a single-serving blender with two travel cups.